Happy New Year's weekend, everyone! Welcome to my year-end wrap-up, along with a few recommendations for amazing stuff to watch and read that I discovered in 2016. Although this year kind of sucked for obvious reasons, it wasn't all bad. Here's the proof.
On to the wrap-up!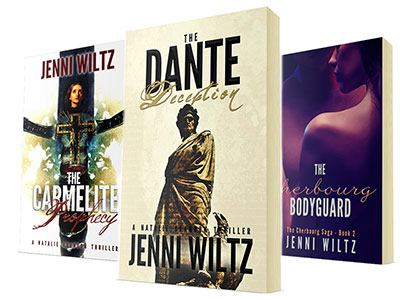 In 2016, I published:
I have two more books coming soon:
The Cherbourg Rogue (romance, Cherbourg Saga #3)
The Sinner's Bible (thriller, Natalie Brandon novella)
I'm also planning the next Natalie book:
The DuBarry Diamonds (thriller, Natalie Brandon #4)
And maybe giving up sleep to finish:
Tiara Tuesday – the book (What should I call this darn thing? I need a better name!)
On to the recommendations!
Books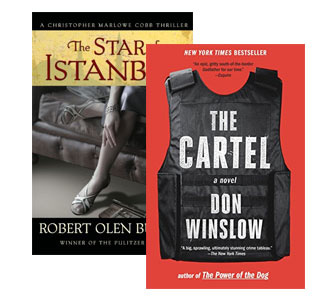 I didn't read as much as I wanted this year because I was so focused on publishing, but I did find a few gems.
The Cartel by Don Winslow (sequel to The Power of the Dog). If you haven't read The Power of the Dog, start there. They're both fictional versions of the rise/reign of the Mexican drug cartels. It's not a topic I'm normally interested in, but I couldn't put either of these down. Fox grabbed the movie rights to The Cartel – IMDB lists it as in production, but I've seen Ridley Scott attached as the director. Normally, this would be an Amazon affiliate link so I could make a few cents if you bought the book, but I enjoy Don Winslow's writing so much I'm sending you to his site so he can get a cut instead.
The Star of Istanbul by Robert Olen Butler. This is a World War I thriller series by a dude mostly known for literary fiction. I loved it. It's not as fast-paced as traditional thrillers by the likes of Baldacci or Silva, but it's got more character development and an amazing sense of time and place. (Amazon affiliate link – if you buy, I get a few extra cents in the research slush fund.)
If we're not already friends on Goodreads, add me. I'll be that nosy friend who's always wondering what you're reading.
Podcasts
I discovered podcasts in May, and now listen to them non-stop during my commute. Here are the ones that I look forward to most.
TV Shows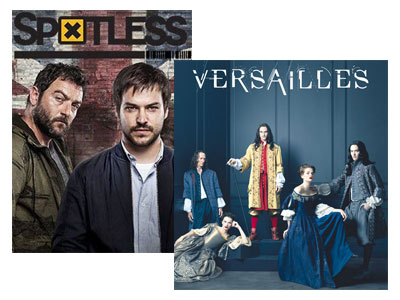 I probably watch too much TV, even though I don't have cable or get any actual channels (country life, y'all). That being said, I Netflix the hell out of stuff. These are the two shows I'm dying for more of.
Spotless (Netflix/Esquire). I stumbled on this without knowing what to expect. It's about two French brothers, now living in England and working in crime-scene cleanup. When a dangerous British gangster needs their services for obvious reasons, they get sucked into his world….and we get sucked into theirs. Compelling storylines, great acting, and realistic characters. The big brother became my favorite character – his scenes with his niece killed me. Has a 100% Rotten Tomatoes rating, if that means anything to you. Also, the dangerous British gangster is played by the dude who played Mr. Bates in Downton Abbey.
Versailles (Netflix/Ovation). OMG. This show is my dream come to life. If there's a heaven, for me, it would look like Versailles. The first two episodes are a little jerky and confusing, but stick with it. You will be cheering, yelling, and bawling your eyes out by episode 10. I think I'm in love with Philippe, which is unfortunate for reasons you will understand if you watch the show or are a French history buff. Also, the theme music is Outro by M83. I routinely blast this at full volume when no one else is home. Also, Henriette's dresses are SO PRETTY. Also, did I mention I'm in love with Philippe?
Music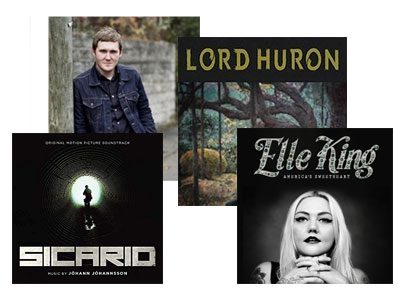 I listen to a little bit of everything – pop, country, classical, opera, world music, soundtracks, you name it. I tend to make a playlist of recent discoveries, name it "New," and listen to it for, like, a year until it's so not new. This year was no exception. My "new" list still has Macklemore on it. I regret nothing.
Now it's your turn!
What books, shows, and songs moved you in 2016? Give me something new to obsess over this winter while I'm waiting for season 2 of Versailles.
Affiliate Disclaimer
I'm a participant in the Amazon Services LLC Associates Program, an affiliate advertising program designed to provide a means for sites to earn advertising fees by advertising and linking to Amazon.com. As an Amazon Associate, I earn from qualifying purchases. There is one Amazon affiliate link in this post (Robert Olen Butler's book). It doesn't change the cost of anything you choose to buy, but I'll get a few extra cents for the tiara research fund.
More Scintillating Posts