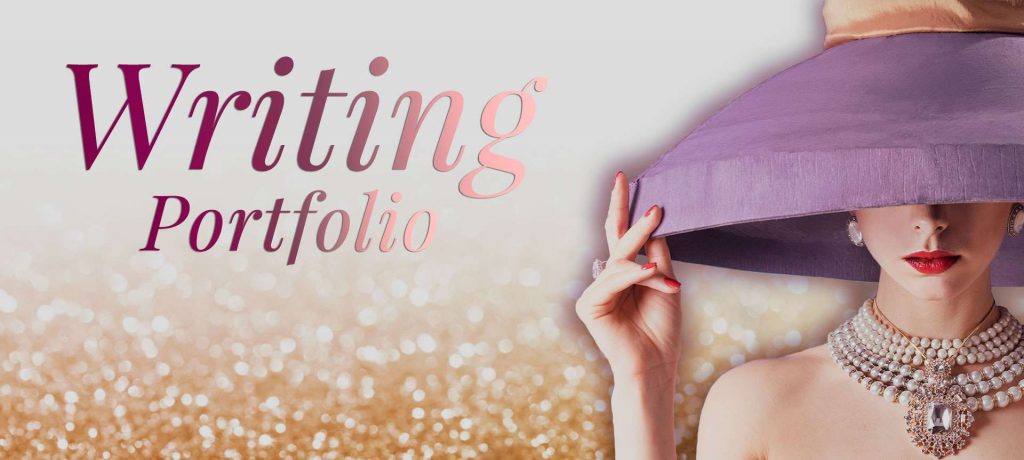 Writer. First, last, still, always.
It started with a "Poet in the Classroom" session in 2nd grade. I wrote about a kid who dreamed he was being attacked by an ocelot. In 5th grade, I wrote and bound my own book for a book fair. In it, I found myself transported back to Egypt circa 49 BC. Then I wrote a thriller novel during geometry class my freshman year of high school because…well, geometry. Three college degrees and several decades later, I'm still writing.
My professional experience involves both the expected (web content, press releases) and the unexpected (SaaS documentation, and a 10,000+ word blog post on rumored vampire Princess Eleonora von Schwarzenberg). From SEO to video and podcasts scripts, I can do it. If your style guide allows, I can deploy the quirky creativity that led me to rank Henry VIII's wives in terms of who needed the most life insurance.
Highlights
---
Resume & Media Kit | Projects with Attitude | Insurance Content Ecosystem | Landing Pages | Marketing Emails | Email Newsletters | Blog Posts | Course Design | Catalog Copy | SaaS Documentation | Company Process Documentation | Videos | Novels | Publications & Awards
---
Resume & Media Kit
I've always meant to make one of those pretty, well-designed resumes in InDesign, like I did for the media kit, but then I decided to write a book about six Russian grand duchesses instead. #sorrynotsorry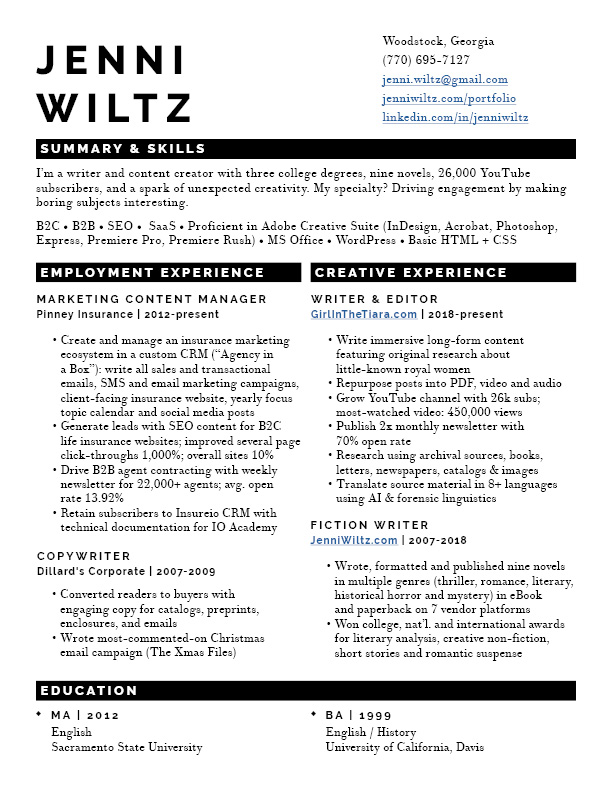 ---
Projects with Attitude
Las Vegas Hilton
To any Elvis fan, the Las Vegas Hilton is a landmark of almost biblical proportions. To the rest of us, it's a place to indulge our secret love of Barry Manilow away from friends and family members who might tease us mercilessly. Manilow's engagement at the Hilton, titled "Manilow: Music and Passion," carries the Hilton's entertainment schedule. And you can stop snickering – this time around, it's cool to like Le Manilow.
All jokes about fluffy sleeves and polyester jumpsuits aside, Manilow's show does for his extensive repertoire of songs what Mamma Mia did for Abba's. Not to be outdone by the plebeian likes of Celine Dion or Sir Elton John, the undisputed king of '70s pop has created a show that, through the use of creative in-stage seating, actually makes you want to hear "Copacabana" one more time.
Less glitzy (and less crowded) than the Wynn or the Bellagio, the Hilton's sleek white tower offers a more understated luxury. The most interesting rooms are the themed suites – safari, Caribbean beach, Old Hollywood. It's not directly on the Strip, but it is on the monorail, which is good news for those who want to wear impractical shoes. The Hilton's prices are less than what you'd find on the Strip, but in terms of dining, you get what you pay for. If you want a $15 buffet with free wine and beer, the Hilton is your top choice. If you want high quality French or Asian cuisine, you'll have to leave the premises.
What it lacks in dining options, it more than makes up for in its amenities. The hotel offers a special set of suites that are adjacent to the recently renovated entertainment deck, which tells you it's both a pretty big deck and a pretty big deal. Eighteen million dollars' worth of fun and relaxation greet you on the third floor, with private cabanas, full bars, and an excellent vantage point for people-watching. Try not to get sunburned, or you won't be able to take advantage of the heavenly stone massage offered in the spa.
Hotel review written for: EZTrip
Meet Felix Yusupov
Prince Felix Yusupov is famous for one thing and one thing only: he's the guy who killed Rasputin. Strictly speaking, however, that's not true. He's the guy who fired the first shot at Rasputin. A co-conspirator, Purishkevich, fired a few more shots that were the proverbial nail in the coffin and the icy waters of the Neva finished the job. As for Felix, let's just say he's the guy who helped kill Rasputin.
Rasputin's murder is like the entire game of Clue in a single story—was he killed with poison in the basement, a bludgeon in the stairway, or a revolver in the courtyard? It's a rabbit hole that will steal as much time as you give it. Don't say I didn't warn you. Also, if you go to the Moika Palace in St. Petersburg today, you can see a creepy recreation of the murder scene with wax figures. That link takes you to a YouTube video, straight to the part with the freaky wax figures.
Anyhoo, before he became a murderer, Felix became a husband. In 1914, he married a very beautiful and very important girl—Princess Irina Alexandrovna, the only niece of Tsar Nicholas II. This surprised a lot of people because (a) Felix was bisexual, and (b) he and Irina barely knew each other. According to Felix, he told Irina everything about his checkered past, including numerous transvestite adventures in three countries. As he wrote in his autobiography Lost Splendor, "Far from being perturbed by what I had told her, she showed great tolerance and comprehension."
At the wedding, Irina wore a Cartier tiara made of rock crystal and diamonds, a present from Zinaida. Among her other wedding gifts were 150 jewels, including 12 tiaras and 24 necklaces (King, 112). After a honeymoon in Europe, Egypt, and Jerusalem, Felix and Irina settled down to a life of wealth and privilege and lived happily ever after.
Just kidding.
That's not what happened at all.
Whole Life Insurance
"Elementary, my dear Watson." —The Return of Sherlock Holmes (1929)
You don't need Sherlock Holmes to deduce that fact that "whole" life insurance covers you for your entire life. But you might need him to figure out who first popularized the quotation above—it doesn't appear in anything Sir Arthur Conan Doyle ever wrote.
If you want coverage for the rest of your life, a whole life policy is the simplest way to make that happen. It's solid and steady, the rock of life insurance.
What does it cost?
As Hamlet and numerous Memphis-style barbecue champions have said, "Ay, there's the rub."
You'll pay more than you would for a term policy, there's no question about that. Your rates will depend on your age, sex, health, state of residence, and amount of coverage you want.
But the upside is that your payments will never go up—never. Not if you take up smoking, not if you have a stroke, not if you lose a foot in a tragic lawnmower accident like that guy in Season 3 of Mad Men. No matter what happens later in life, your monthly payment and your death benefit are 100% guaranteed.
What is a "cash value" account?
Cash value is a feature that turns your life insurance policy into a sort of savings vehicle. As you make your monthly payments, a small portion is set aside in a cash value account that grows tax-deferred at a set interest rate as long as your policy remains in force.
What should I do with the money?
No pressure, but Walt Disney borrowed against the cash value of his life insurance account to help fund the construction of Disneyland. And, well, sales at Disney Parks and Resorts totaled $3.1 billion in the 2011 fiscal year. So don't be a slacker and buy a collection of vintage Ed Hardy trucker hats. You can send kids to college, pay off a mortgage, or start a small business instead.
Boring life insurance content written for: TrustedQuote.com
Insurance Content Ecosystem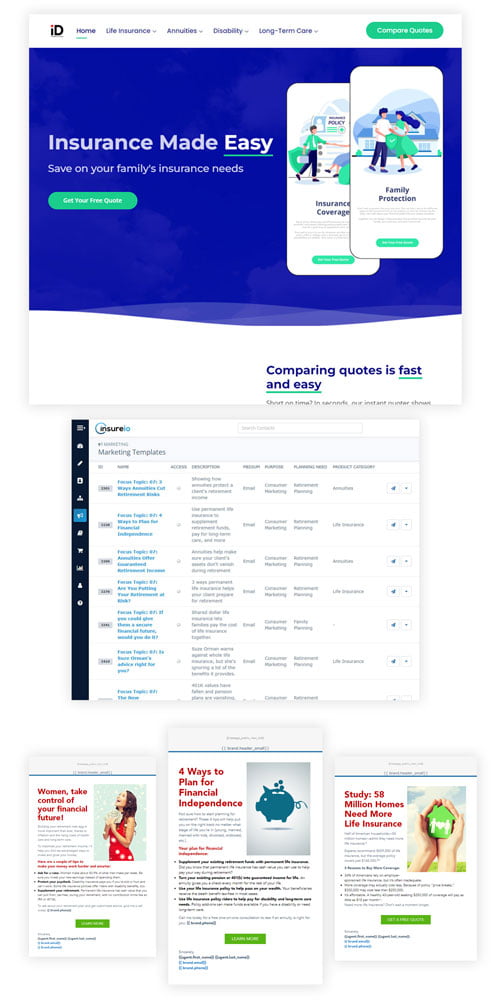 Insureio + InsuranceDivision.com
Start with a yearly content calendar where each month is devoted to a different topic related to life insurance. Add a white-labeled life insurance website with hundreds of pages of information across all those focus topics. Now add another hundred drip emails, written and put into subject-driven campaigns in a custom-built CRM, driving traffic to your custom-branded web pages. This is Insureio + InsuranceDivision.com. Yeah, I wrote all that.
Written for: Pinney Insurance + Insureio
Pages written: 400+
Corresponding emails written: 100+
Campaigns created: 15+
---
Landing Pages
EZLife Sales (B2B)
Use case: Re-launching a popular life insurance case submission tool for independent agents; this free tool had been discontinued a few years back when the company's purpose-built CRM went live. This was part of a 90-day 12-part campaign to re-engage former users; each segment of the campaign consisted of an email and custom landing page. At the bottom of each landing page, there's an interest form that goes straight to the brokerage management team for follow-up. Check out the link below to see more of the content than you can in the screenshot.
Written for: Pinney Insurance
Campaign email open rate: 43.6% (insurance industry average: 25.36%
Insureio (B2B)
Use case: Landing page for a YouTube ad campaign targeting attendees to the NAILBA 2021 conference (high interest in a life insurance-specific CRM). Check out the link below to see more of the content than you can in the screenshot.
Written for: Insureio
---
Marketing Emails
The Dillard's emails showcase a lighter tone, while the Pinney Insurance emails show how much you can covey in an email when it's accompanied by good design. One time, at band campDillard's, I worked with a graphic designer to create a sequence of Christmas emails starring an elf turned secret agent who suggested 12 top-secret gifts in rhyming iambic pentameter. Because of course he did.
B2C Emails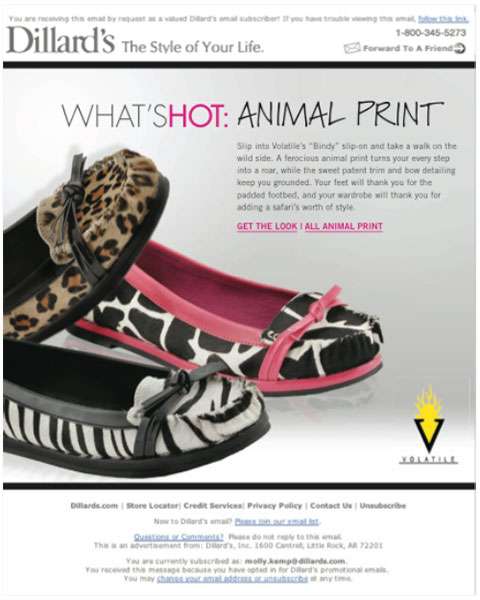 What's Hot: Animal Print
Slip into Volatile's "Birdy" slip-on and take a walk on the wild side. A ferocious animal print turns your every step into a roar, while the sweet patent trim and bow detailing keep you grounded. Your feet will thank you for the padded footbed, and your wardrobe will thank you for adding a safari's worth of style.
Written for: Dillard's
Tribal Vibe
A silky charmeuse shift stands out from the crowd when it's painted true blue and laced with tribal knotting details. Embrace your primal instinct and let the simplest shape take on a bold new look.
Written for: Dillard's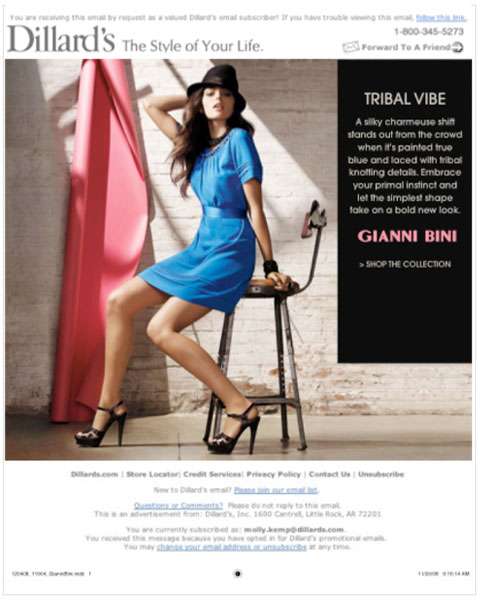 B2B Emails
Click a title to read the full text, then see how the HTML emails turned out below.

---
Email Newsletters
Tools of the Trade
Use case: Weekly B2B newsletter aimed at independent life insurance agents. 20,000+ subscribers, some of whom are already contracted w/Pinney (but not all). Topics covered include marketing, industry news, sales tips, best practices, and thought leadership.
Written for: Pinney Insurance
Written since: 2014
Issues written: approx. 483
"I love the content you have. The monthly sales kits [in your newsletter] are awesome. I have never seen something so well done and I have been doing this for 44 years." – Leslie Knudsen (life insurance agent)
The Girl in the Tiara
Use case: This is the newsletter for my Girl in the Tiara brand – it's cheeky nonfiction aimed at a general audience. Every two weeks, I send 400 subscribers a new story about a fascinating royal woman.
Written for: The Girl in the Tiara (that's me)
Average open rate: 50% – 60% (depending on list segment)
---
Blog Posts
9 Ideas for a Client Onboarding Kit (B2B)
Use case: This is a representative post from the Pinney Insurance blog, a B2B blog aimed at independent life insurance agents. New posts go live weekly and include long-form content, video summary, and schema JSON for SEO.
Written for: Pinney Insurance
Blogging here since: 2014
Posts written: approx. 540
"Conversations I have with agents are based off content they have produced. Sales cannot exist without their artistry….They are champions of content. Every piece of content that they produce is sharp, clear, and provides value." – Josh Herrington, associate brokerage manager
Marie Louise: The Princess of Nowhere
Use case: My cheeky nonfiction aimed at a general audience interested in fascinating royal women and their jewels.
Written for: The Girl in the Tiara (that's me)
Blogging here since: 2018
Posts written: approx. 20 – but many of these are 5,000 – 10,000 words. I'm not kidding.
---
Course Design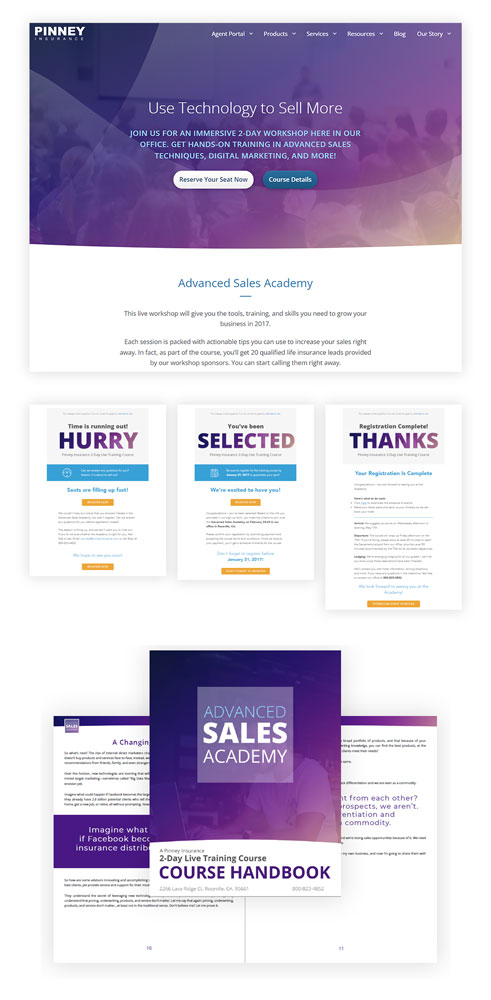 Advanced Sales Academy (B2B)
Use case: This was an in-person course I collaborated on, designed to help new or struggling life insurance agents with insights and time-tested procedures used by a brokerage in business for 50 years. I contributed to the overall course design (ideas) and wrote all the copy for the landing page, invitations, follow-up emails, and course handbook.
Created for: Pinney Insurance
---
Catalog Copy
Scan through the images below from various catalogs I wrote for Dillard's. If you're so thrilled that you want to read my scanned versions, let me know. While there, I wrote catalogs, statement enclosures, emails, and pre-prints. My wardrobe was never better. My savings account disagrees.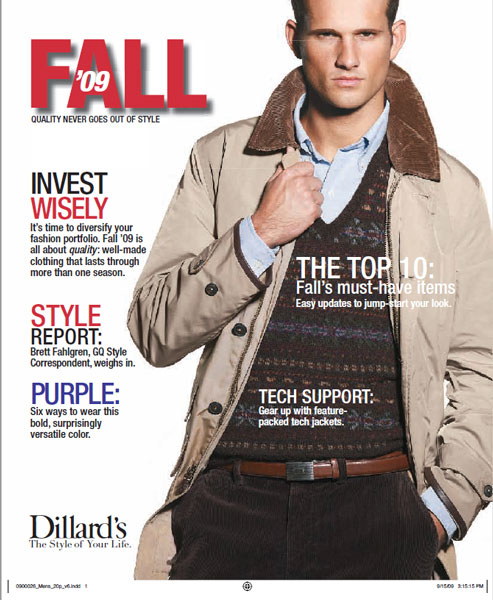 ---
SaaS Documentation (How-To)
Insureio Academy
Use case: I create and maintain the public-facing documentation for Insureio, a life insurance CRM. Explaining complicated technical processes has made me realize how often, in real life, we skip things like first steps or introductions – we assume others know what we're asking for or talking about. I'm here to tell you – they don't. Back it up. Be clear. Be thorough. Be brief. And be all those things at the same time.
Written for: Insureio
Articles written: 99
---
Company Process Documentation
Pinney Insurance Support Documents
Use case: Documenting internal processes for both new hires and new clients. Creating and maintaining these is an ongoing collaborative process between the A-Team, D-Team, Insureio, and management.
Written for: Pinney Insurance
---
Videos
I began creating videos based on historical research I did for The Girl in the Tiara site. Lo and behold, some of them began racking up six-figure views! First, I researched and wrote the scripts. Next, I sourced all the images and Photoshopped them to match the video's color palette. Then I narrated, added music, and laid it all out in Adobe Premiere Pro. Click or tap an image to watch the video on YouTube.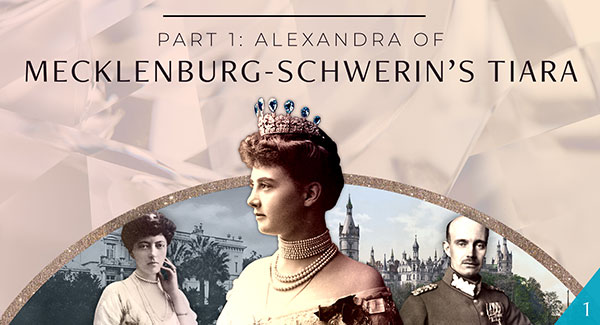 ---
Novels
Okay, so you probably don't care about this, but I can't tell you about my experience without mentioning nine freaking novels. I'm probably on some government watchlist for all the weird things I've looked up, but it was worth it.