A Vampire in Versailles
a love story a thousand years in the making
– Amazon rating
"Wonderful…one of the best vampire stories that I have ever read." – Letter from a reader
A thousand-year-old curse. An unstoppable revolution. A love fated to live forever.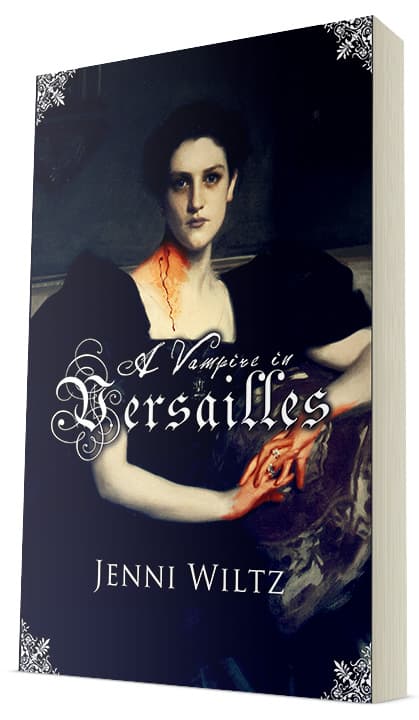 Jean-Gabriel de Bourbon is a vampire, brother of the first King of France.
An ancient curse and his brother's treachery have linked his survival to the monarchy itself. As long as a king sits on the throne of France, he remains alive.
Marguerite de Clermont-Prince is an orphan and heiress in the court of Louis XVI. She dreams of a life on the stage, where she can escape the fortune hunters who prowl the halls of Versailles…especially Etienne, brother of the king's troublemaking cousin, Louis-Philippe d'Orléans.
When an accident gives Jean-Gabriel a taste of Marguerite's blood, they discover that it carries her thoughts and emotions to him, even when they're apart. This mystical attraction proves difficult to resist, even as a jealous Etienne manipulates Louis-Philippe d'Orléans and Louis XVI to keep the lovers apart. But Etienne's actions only bring the revolution closer, endangering everyone and everything they love. To survive, Jean-Gabriel and Marguerite face duels, assassins, marriages, murders, revolution, and an immortal evil that lurks at the heart of the French monarchy.
Combining paranormal romance and historical fiction, A Vampire in Versailles is a dark fantasy that pits an immortal creature against a force even greater than his own: destiny.
Start Reading
The first 3 chapters are here on my website. Start reading now! There's also a download link so you can take the first 3 chapters with you.
Buy It Now
The Amazon link is my affiliate link. As an Amazon Associate, I earn from qualifying purchases.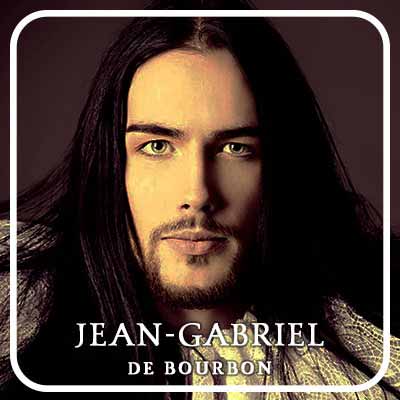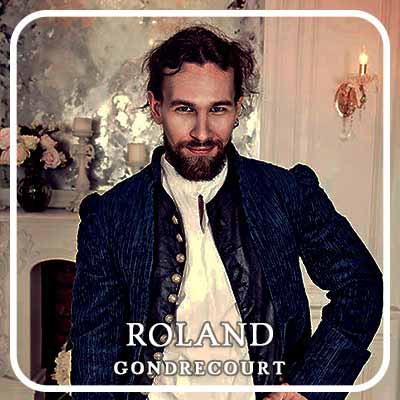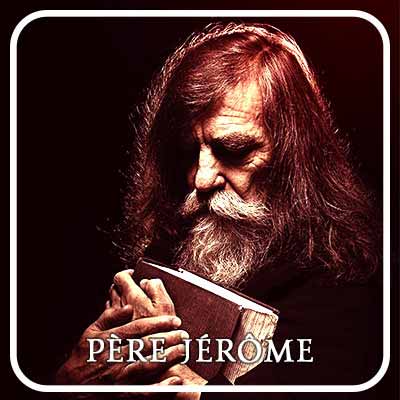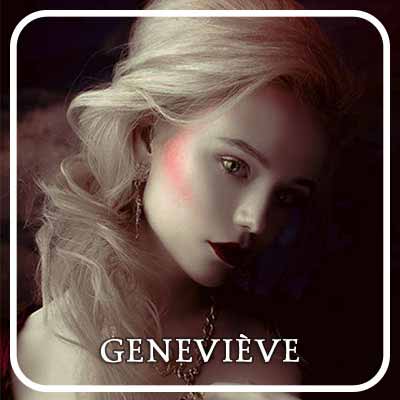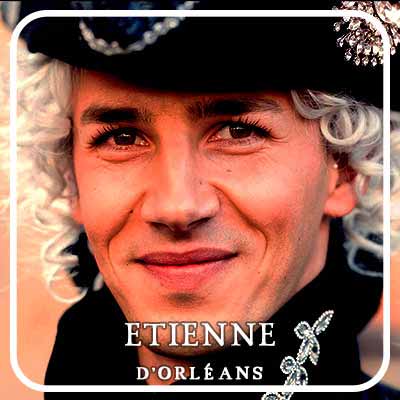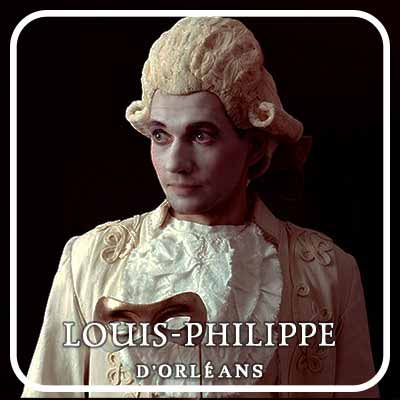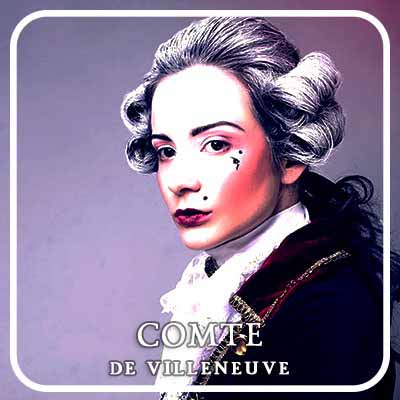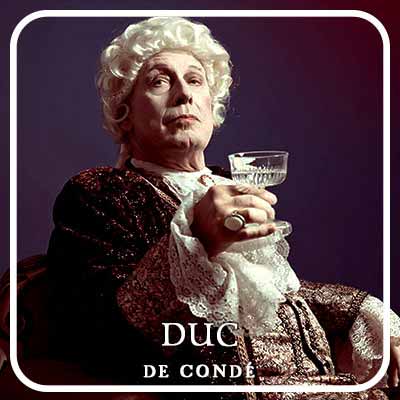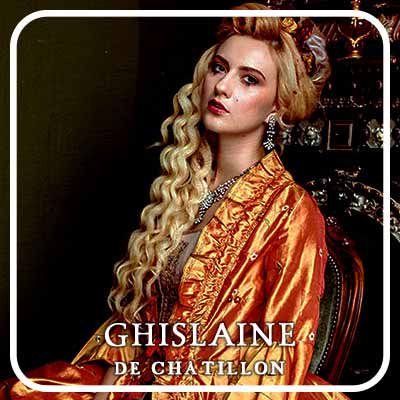 25 awesome songs that capture Jean-Gabriel's story
25 songs
YouTube playlist
Rock, pop, alternative, and more
Featuring Metallica, The Smashing Pumpkins, Dido,
K's Choice, Concrete Blonde, Live,
Sarah McLachlan, and more
Listen Now
A thousand-year curse…
Blood dripped from his hand into the wooden pail below. His gardener, Armagnac, was very specific about how much was needed to keep the flowers in eternal bloom. The first time Armagnac had made his strange request, Jean-Gabriel fulfilled it out of amusement. But within days, the roses had blossomed into perfect quatrefoils, drenched in the saturated hue with which they had been nourished. Women who saw them gasped and reached out for them, despite thorns large enough to slit their wrists.
Author's Note
Just what the world doesn't need – another vampire book, right?
Why on earth did I write something that's been done to death? Well, when I wrote this, vampires hadn't been done to death quite yet. I wrote the first draft in 2004, but my interest in vampires and the French Revolution started long before that. As you can tell by the picture, my interest in cake predated both.
But let's back up a bit…to seventh grade.
What's so special about seventh grade?
It's when I first read Dracula, and it blew my mind. Not so much because of the vampire element, but because of the way characters' diaries and documents told the story. Of course, that's not how I told Jean-Gabriel's story – but the book stuck with me from the moment I read the first page.
Fast-forward to a few years after college. I had a job, but I was mostly aimless, spending a lot of time trolling for vintage jewelry on eBay. I wasn't writing much of anything. My roommate enjoyed writing for fun, and she was brave enough to show me a story she'd been working on, about a boy who was a vampire.
It got me thinking. I could try a vampire story, too, but mine would be historical.
The French Revolution seemed like the perfect time period for a vampire – already full of blood, guts, and gore.
I knew I couldn't have a traditional vampire. Dude can't just stroll down the Hall of Mirrors without a reflection and high-five the king. Clearly, I was going to have to reconfigure the archetype. That's where I came up with the gnostic curse element. I still remember a religious studies class I took my first quarter of college that covered gnostic philosophy. Much like Dracula, it stuck with me. (You guys would be horrified and amazed what I can pull out of my head from time to time.)
A couple years and a couple hundred pages and a couple thousand agonizing hours of revision later, this is what I ended up with.
It's the first book I ever finished, and it's one of my favorites. I just let it rip. I paid no attention to genre whatsoever. Parts of it read like a romance novel. Parts of it read like a horror novel. Parts of it read like straight historical fiction. I broke all the rules because that's what Jean-Gabriel would have done. He didn't let rules stop him from doing anything. Why should I?
I hope you read it, and I hope you enjoy meeting Jean-Gabriel.

A love fated to live forever…
The flavor of her blood remained on his lips — scented, like her body, with lavender. A mirage of honeyed sweetness crept into his brain and he knew it was because she was thinking of him, too. A wave of longing rocked him, a craving for more of her body and her blood…His desire for her sprang from a source other than the devilry of his curse. It began with the woman herself, with the strange alchemy that produces a mortal being's fiber: her laughter, her bravery, her beauty, her love. They were all a part of her, the celestial makeup of the light in her luminous eyes.
The revolution begins…
Affiliate Disclaimer
I'm a participant in the Amazon Services LLC Associates Program, an affiliate advertising program designed to provide a means for sites to earn advertising fees by advertising and linking to Amazon.com. If you buy this book using my Amazon link, it doesn't cost you anything extra, but I'll get a few cents for the vampire research fund.