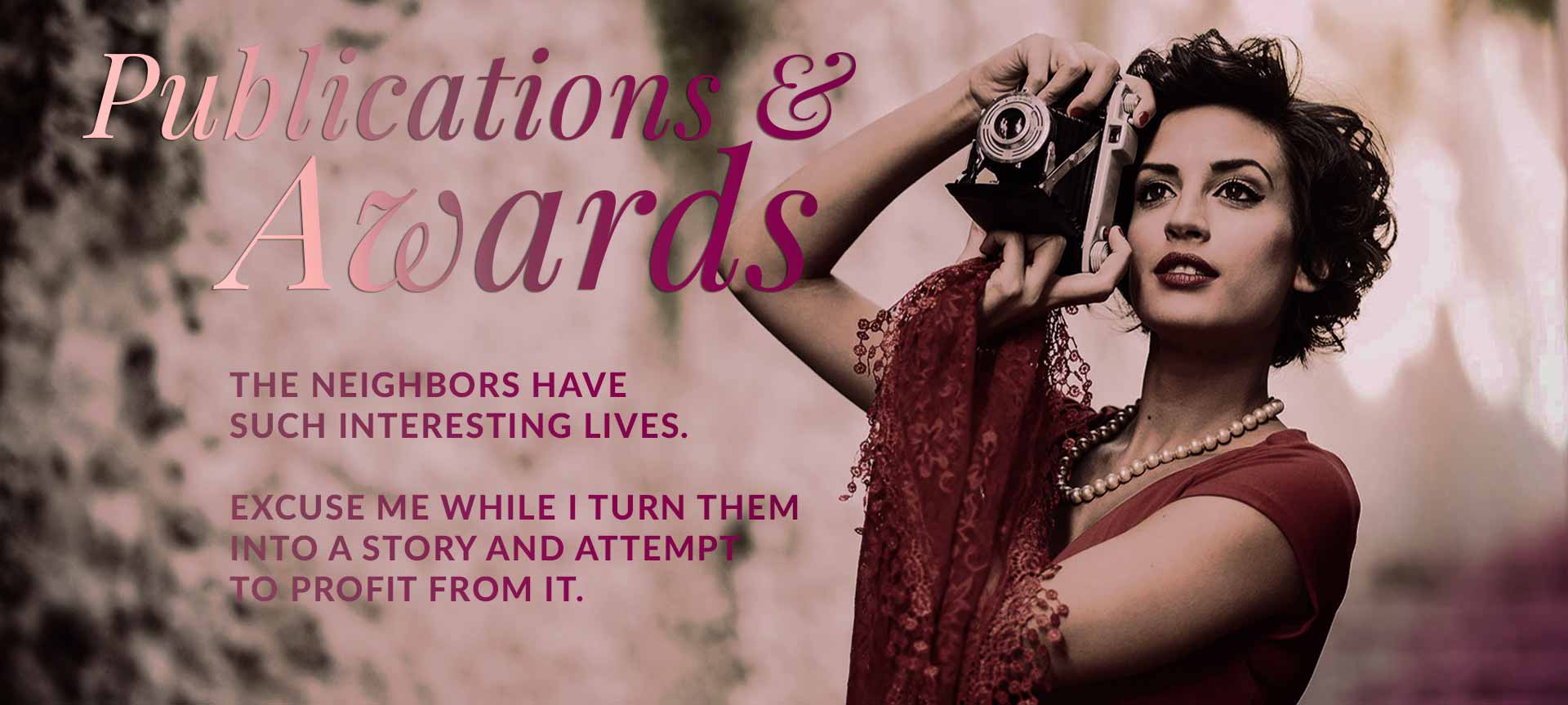 They say the successful writer is the persistent writer.
That's the only writing advice I've actually taken to heart.
What do I do with all the other advice? I file it in the section of my brain reserved for "things I should probably pay attention to but don't," like wondering when I last put air in the car tires (never). I usually write stories because there's a scene playing in my head and I have to find out what happens next. If it sticks with me for more than a few days, I know it's a keeper.
---
Awards
---
Short Fiction & Creative Non-Fiction
---
Flash Fiction