How to Win Friends and Influence Telemarketers
Flash fiction
Sometimes it doesn't pay to be poor with only two things to your name: a phone and an attitude. This is a super-short flash piece, so I can't give you too much here. Click the link below the opening to read the full story.
---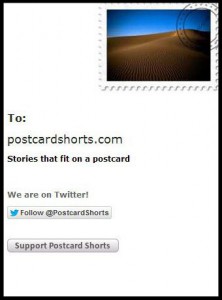 "Hi, I'm calling for the Sacramento Policeman's Association. Would you like to buy—"
"No."
"It's hard to part with money, I know, but—"
"No."
"I have an installment plan."
"Buddy, I'm so broke I eat my dinner in installment plans. Last night it was gin, butter, and hot sauce."
---
Appeared on: PostcardShorts.com
Published in: 2013
It doesn't look like this site is active anymore. If you want to read the whole piece, just drop me a line via my contact form.