And the Devil Said, Wait
Short fiction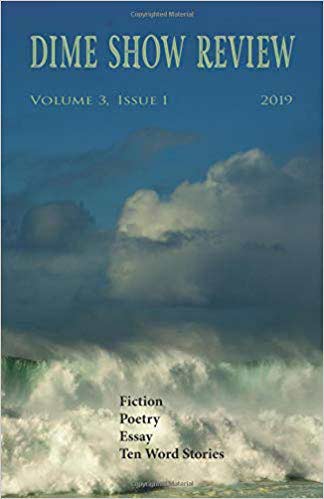 Every writer takes a stab at an "I met the devil" story. I grew up listening to country music, so my early introduction to the Charlie Daniels Band probably made mine inevitable. For my version, I took some of Flannery O'Connor's advice: if you're going to include something supernatural or otherwise unbelievable in your story, everything else better be 110% believable. I'm paraphrasing, of course. So you're getting as a heroine a little girl obsessed with mechanical pencils, and as a villain, the devil in the guise of…well, you'll see.
---
I met the devil when I was seven years old. He came to me in the shape of a bony brown mutt with a long face and two missing teeth. I pet him, called him a nice boy, and turned to go inside. He cleared his throat and said, "Wait…"
That was all it took. I was his. I would have done anything for a dog that talked.
From that moment on, the devil followed me like a game show host. He carried a long, skinny microphone with him, sometimes in his mouth and sometimes shoved between his toes. When he wanted me to say something, he held it up, careful to keep the cord away from my clumsy feet.
One day, he followed me home from the twisty-slide park and sat down on my driveway. I had grass stains on my pants and was trying to figure out if my mom would notice. "What do you think?" I asked. "Am I busted?"
"Assuredly," he said.
My fingers dug into the scruff at his neck. "Someone needs to brush you. You're all tangled."
"I'll get right on it," he said. "But first, I'd like to hear what's bothering you."
"Nothing's bothering me."
The dog dropped the microphone and flapped his cheeks. "You know I can make it all go away, don't you? All you have to do is tell me what happened."
"Maybe there's something."
"I knew it." The devil picked up the microphone and held the fleecy foam cover to my lips. "A little louder, please."
"It wasn't fair," I said.
His black dog lips curled just like a person's. "I know, darling. Now tell me why."
---
Appeared in:
Dime Show Review

Year Published:
2018 (digital), 2019 (print – Volume 3, Issue 1)
Want to read the rest? Read the digital version here or check out the print version here.