The Romanov Legacy
a murdered tsar. a missing treasure. one woman holds the key.
– Amazon rating
Readers' Favorite 2017 – Honorable Mention, Political Thrillers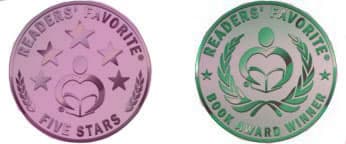 A family murdered in the dead of night. A treasure lost in the throes of revolution. A 90-year mystery that Lenin, Stalin, and the entire Soviet war chest couldn't solve.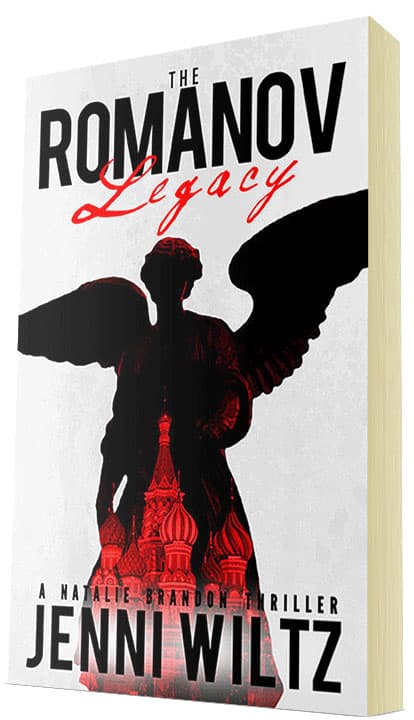 Natalie Brandon believes the rumors that the murdered tsar left behind a secret account to provide for his family in exile. But getting someone to believe her is harder than finding the account itself. Diagnosed with schizophrenia as a child, Natalie is tormented by a recurring hallucination, the voice of an angel named Belial. Even her sister, a Russian history professor, won't take her claim seriously…until a blond, blue-eyed Russian spy kidnaps Natalie, claiming she's the only one who can lead him to the treasure.
But Constantine Dashkov isn't the only one after the tsar's missing millions. Russian Prime Minister Maxim Starinov will do anything to get them first. Natalie and Constantine must outrun Starinov's death squad and track the treasure from San Francisco to Moscow to London. The hunt draws in Natalie's sister, Constantine's partner, and a loyal Russian family whose only mission is to guard the Romanovs' secret. With nothing more than Natalie's ghostly intuition to guide them, the pair must fight for their lives in a race to protect the tsar's legacy from a greedy despot.
Blending suspense, romance, and espionage, The Romanov Legacy is an action-packed thriller that takes an unlikely heroine on one of the world's greatest treasure hunts.

In eBook & Paperback
Or start reading here on my website!
I posted the first three chapters, no download required.

Make the story come alive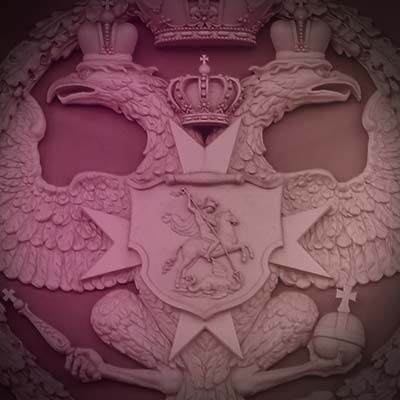 Pinterest Board
Photos of Olga and Marie
Photos of Nicholas & Alexandra
Photos of extended Romanov family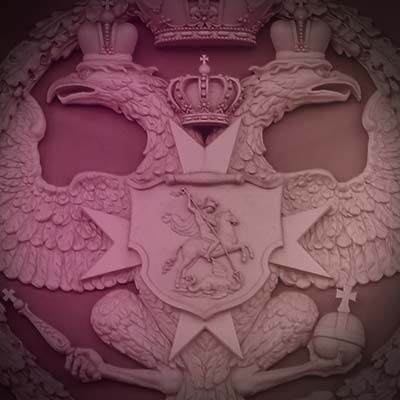 YouTube Playlist
22 songs
YouTube playlist
Indie rock, pop, new age, and more
Featuring Snow Patrol, Dido, REM,
Yeah Yeah Yeahs, Regina Spektor, Wolf Parade, and more
Book Trailer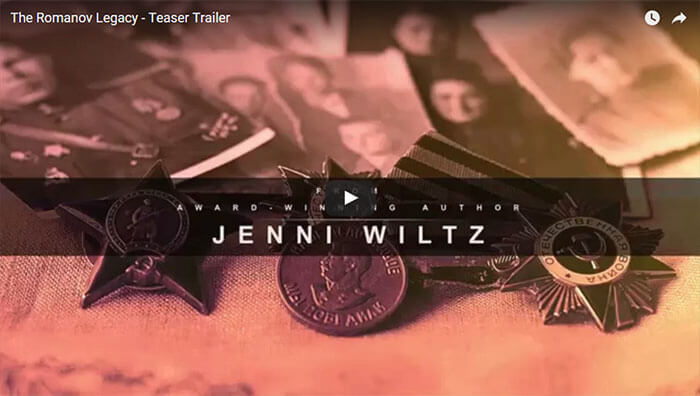 The Brandons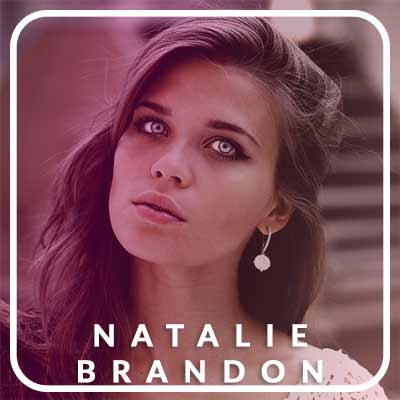 Natalie
Our heroine
Diagnosed with early onset paranoid schizophrenia at age 9
Hears a persistent hallucination – the voice of an angel named Belial
•Long, thin scars down each forearm from a prior suicide attempt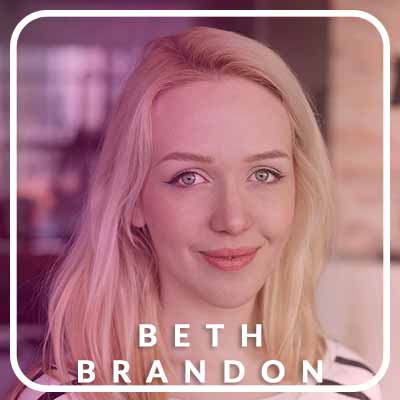 Beth
Natalie's older sister and legal guardian
Professor of history at Rosemont University, San Francisco
Yale, class of 95
Divorced from husband, Scott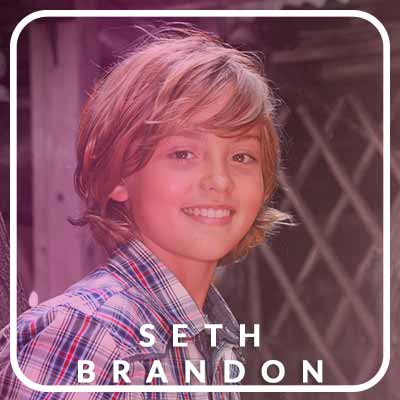 Seth
Beth and Scott's 8-year-old son
Likes pirates and sharks
Has a dog named Roo
The Public Security Intelligence Bureau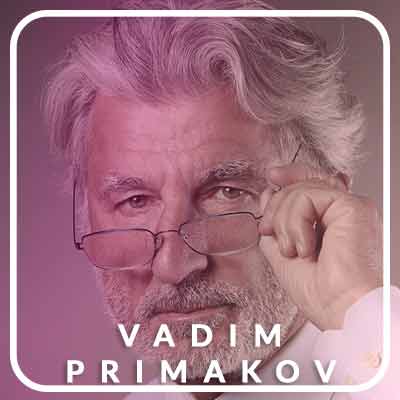 Vadim
Deputy Director of the Public Security Intelligence Bureau
Former Yeltsin associate
Widower; father of Liliya
Hired Constantine and Viktor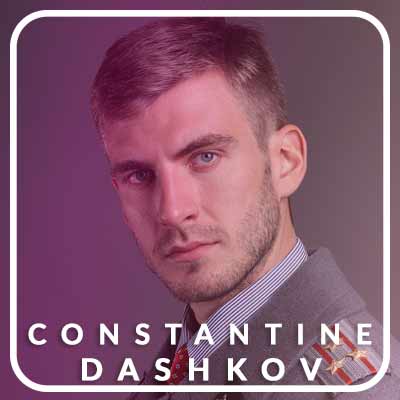 Constantine
Former mercenary who fought in the Second Chechen War
Vadim's best field agent
Friend and rival: Viktor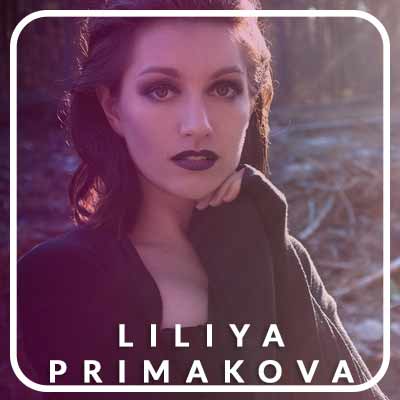 Liliya
Daughter of Vadim, mother of Marya
Imprisoned for embezzling; Vadim owes Valery a favor for helping her
Hacker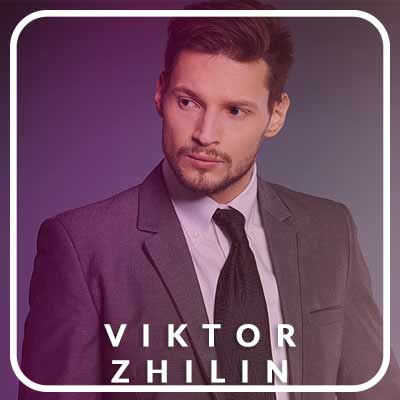 Viktor
Former mercenary who fought in the Second Chechen War
Favorite TV show: Ab-Fab; fakes a British accent
Friend and rival: Constantine
Marya
Daughter of Liliya
Granddaughter of Vadim
Favorite color: purple
Favorite TV show: Ulitsa Sezam
The Voloshins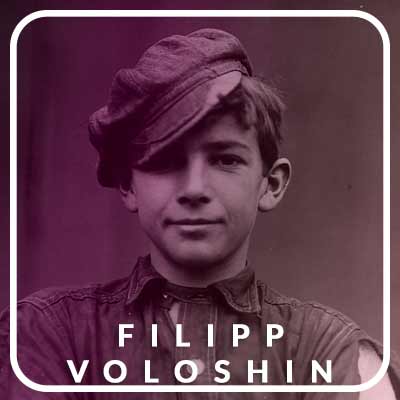 Filipp
Delivery boy for Novo-Tikhvinsky nuns, Ekaterinburg
Fled Ekaterinburg after royal family disappeared
Settled in Korea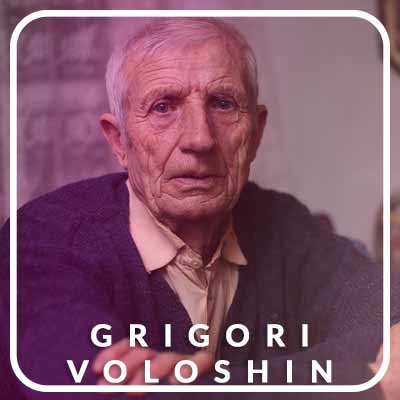 Grigori
Son of Filipp
Born in Korea, after Filipp fled Russia
Emigrated to U.S. after Filipp's death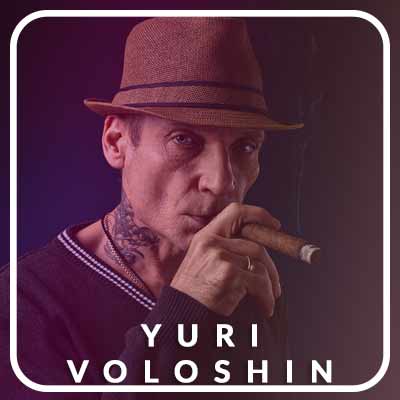 Yuri
Grandson of Grigori
Born in U.S., parents died in car accident in 1976
Minor rap sheet; connections to vory v zakone
Russia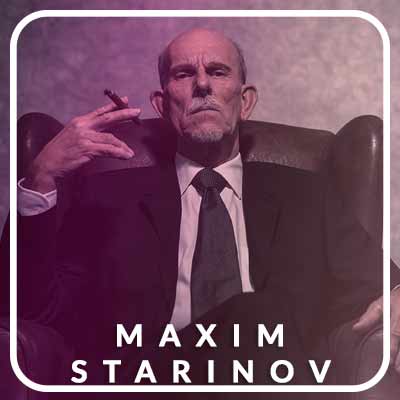 Starinov
Prime minister of Russia
Uses Vympel death squad as personal army
Went to school with Vadim
Idolizes Ivan the Terrible & Peter the Great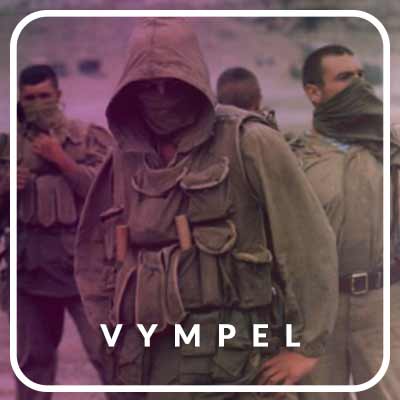 Vympel
Members include Sergei, Ivan, and Yakov
Lethal spetsnaz squad revived by Starinov
Function as Starinov's private army of enforcers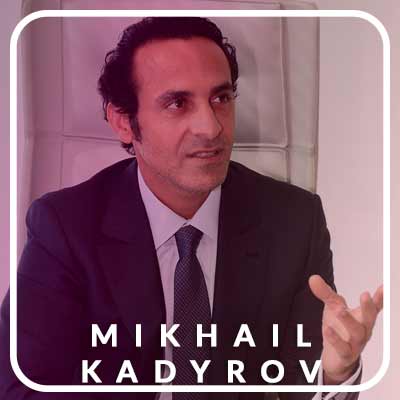 Mikhail
Russian ambassador in San Francisco
Father was tasked by Stalin with finding missing Romanov money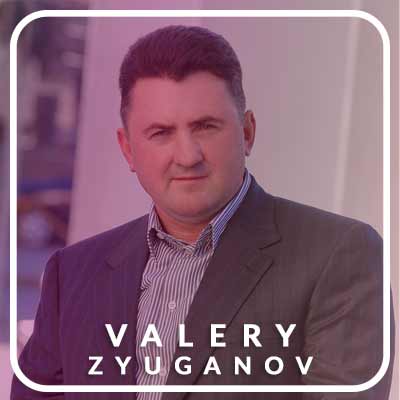 Valery
Head of Moscow Criminal Intelligence Department
Reduced Liliya's sentence for embezzlement
Can collect a favor from Vadim at any time
The Romanovs
Marie & Olga
Daughters of Nicholas II, last tsar of Russia
A mystery resurfaces…
Kadyrov felt the contents of his stomach churn. It had to be a joke. It simply wasn't possible that someone here had located what the Soviets had been unable to find since 1918. Every Cheka agent since the era of Dzerzhinsky, including his father, had been told about it—all with no luck. Most of them believed it didn't exist.
But it did exist. His father had believed it. And now someone else did, too.
Author's Note
I've been obsessed with the Romanovs for years.
I found my first Anastasia book, Anastasia: The Riddle of Anna Anderson by Peter Kurth, in Steinbeck Library when I was eleven. By the end of the introduction, I was hooked.
I wrote every school paper I could on the Romanovs. I read everything I could get my hands on. In Salinas, California before the advent of the internet, that wasn't much. When I went to college, I double-majored in creative writing and history and took several Russian history classes.
Almost 30 years later, the obsession hasn't faded.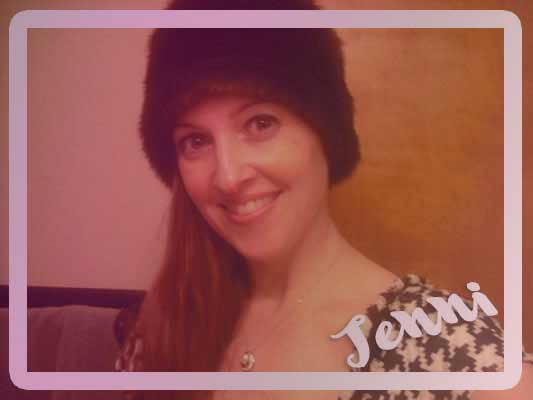 In 2004, I drove from California to New Mexico just to see an exhibition of the Romanovs' clothing and possessions. I bought an exhibition guide with an essay on Grand Duchess Olga and a sailor she fell in love with, Pavel Voronov. The seed of an idea was planted.
There are dozens of Romanov escape and missing-treasure theories.
Do I actually think the treasure exists? No. If it did, I don't believe Olga and Marie would ever have given away their family's secret. But that doesn't make for a very good story. So I made up a different one. I hope you enjoy it.
And don't think Natalie's story ends here. There's a lot more in store for her, Beth, Seth, Constantine, and the gang. The ones who survive, that is. 😉

…and all hell breaks loose
Cold water removed the last trace of blood from her skin, but it did nothing to erase the stains on her blouse. The red circles faded and spread, looking like impressionist cherry blossoms against the lavender fabric. She stared at them in the mirror, transfixed. Belial had told her that blood held no secrets from those who could read it. Why do you think we have no books in heaven? he'd said. We read your blood instead. It tells us everything about you. Sometimes we can't wait to read the next chapter, so we open you up.
Start the Adventure!