The Leeds Cartier tiara belonged to Nancy Leeds, a regular girl from Ohio who became a princess. Yes, folks, dreams really do come true.
But it gets even better…because she ordered this tiara from Cartier in 1913, before marrying a prince. No one gave it to her as a wedding present and she didn't inherit it. She bought it because she wanted it. How cool is that?
Also cool: the 21.6 carat diamond dangling from the center loop. Let's take a closer look, shall we?
Meet Nonie "Nancy" May Stewart
Let's start at the beginning. Nonie May Stewart was born in 1878 in Zanesville, Ohio. As a teenager, she went to finishing school in Connecticut and made good use of whatever training she got there. Her first husband was a local industrialist, although the marriage was over just six years later (possibly because she was a minor when they married and lied on the marriage license). Her second husband was tin millionaire William Leeds. But he died in 1908, leaving behind about $35 million. That left Nonie May (now called Nancy) a rich-as-all-get-out widow at the ripe old age of 30.
For her third and final husband, Nancy chose Prince Christopher of Greece and Denmark. They got engaged in 1914, but his family freaked out about the fact that she was divorced. (They would have had a field day with Wallis Simpson.)
Nancy and Prince Christopher got engaged in 1914, but his family freaked out about the fact that she was divorced. They would have had a field day with Wallis Simpson.
The royal family asked the couple to hold off on getting married since World War I was just getting started. After the war, however, Greece was a hot mess of internal strife.
The royal family now had bigger problems than who Prince Christopher chose to marry. Let's not forget that Nancy was loaded, which never hurts; plus, they were personally fond of her.
The couple finally married in 1920. Nancy converted to Orthodoxy after the wedding, which requires taking a new baptismal name. She chose "Anastasia."
It was widely assumed that Prince Christopher married her for her money. In his memoir, he says this isn't the case at all. She had charm, intelligence, and a giving spirit that made him love her. I like this version much better. Still, the U.S. press referred to her as the "Dollar Princess."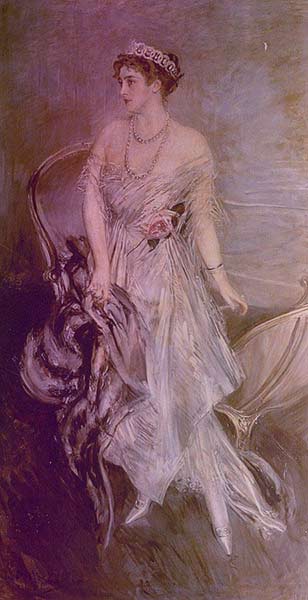 Unfortunately, Nancy had cancer and didn't live long after her third marriage. She died in 1923.
Who Owns This Tiara Today?
Her jewels went to her son from her second marriage, William Leeds – logical, since she'd owned this tiara before she married Christopher. I can't find any mention of William's wife or daughter wearing the tiara, however. No one from the Greek side has been seen in it, either. I got nothin'.
According to Marlene Koenig (via email), several years after Nancy's death, a selection of her jewels was converted to cash. Maybe this tiara was part of that selection. A big thank-you to Marlene for emailing with additional info and corrections for this post!
Like Quasi-Incestuous Trivia?
Who doesn't? In which case, I got your back. As it turns out, Nancy's son, William Leeds Jr., married Nancy's third husband's niece, Princess Xenia Georgievna of Russia. Just typing that makes me want to start drinking. If you followed the Anna Anderson/Anastasia fiasco, this is the same Princess Xenia who hosted Anna Anderson on Long Island, during part of her first stay in America.
How Would I Wear It?
Well, given that it has a 21-carat diamond front and center, the correct answer is "everywhere." There's something I love about the pearls surrounding the loops, too. It's the perfect mix of dainty yet substantial. But what I find more interesting is the fact that she bought this herself. So what if the money came from a dead husband? This is the tail end of the age of the Buccaneers, and somehow Consuelo Vanderbilt still gets all the attention for marrying up.
I think the proper spirit for this tiara is one of independent self-indulgence.
I think the proper spirit for this tiara is one of independent self-indulgence.
Going for a mani-pedi? Wear this. Treating yourself to a dinner out? Wear this. Signed up for a spa day? Tell the facialist she'll just have to work around this tiara. Because that shit is stapled to my head to remind me that even in a man's world, you can still take lemons and make lemonade. From where I'm sitting, that center diamond is shaped a hell of a lot more like a lemon than a pear, anyway.
That's the Leeds Cartier tiara!
Want to suggest a tiara? Drop its name or a photo link into the comments. I'll do my best to find something interesting in its history.
---
Image credits
Nancy, photo: Bain News Service, public domain via Wikimedia Commons
Nancy, painting: Giovanni Boldini, public domain via Wikimedia Commons
---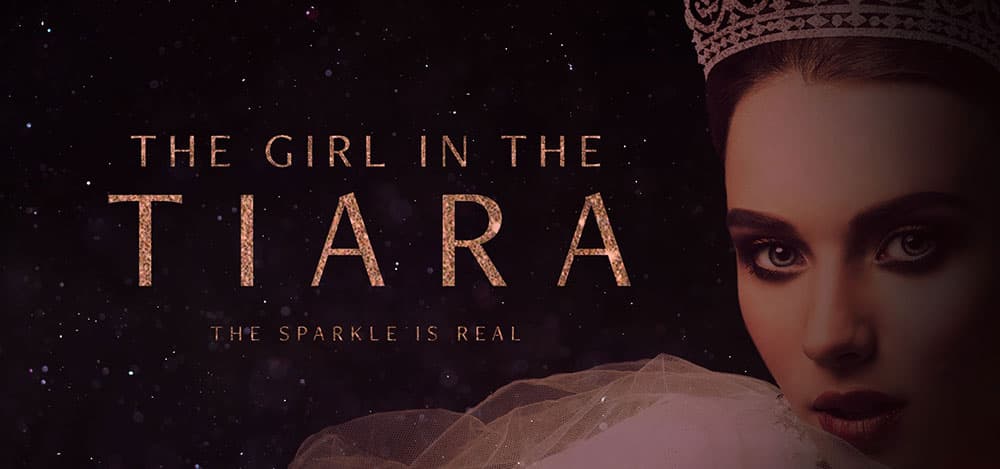 Love Royalty and Tiaras?
You might like my other site, The Girl in the Tiara. I created it to write about amazing royal women and their tiaras. It's like Drunk History meets The Crown.

Tiara Tuesday Archives
Visit the archives to read about more royal shenanigans. And by shenanigans, I mean war, revolution, betrayal, lust, murder, diamonds, and Princess Stéphanie's chafing dish.