The Aosta knots and stars tiara was created for Princess Hélène of Orléans when she married the Duke of Aosta, nephew of the king of Italy. The king and queen of Italy gave her the tiara as a wedding present in 1895.
Maybe this tiara helped cheer her up—after all, she'd been in love with the Duke of Clarence (Edward VII's son, and one-time Jack the Ripper suspect). Hélène begged the pope to allow her to become an Anglican, but he refused. Those two crazy kids had to go their separate ways. Clarence never got over her, though, and there's a wreath on his tomb in Windsor Castle that simply says "Helene."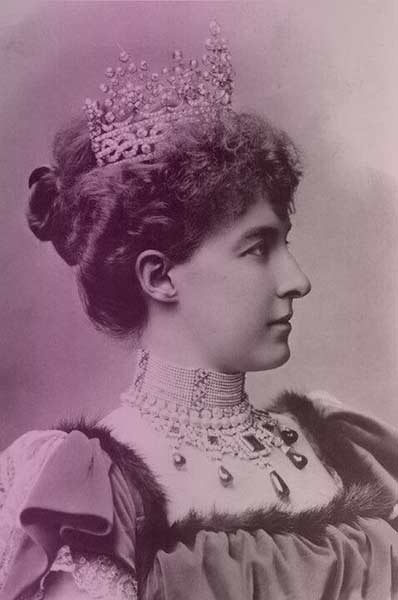 Who Owns It Now?
The tiara passed to Hélène's descendants, who still wear it today—although it's been modified quite a bit, if you really get to looking at it. The stars appear to have been altered, as has the base. Why? Your guess is as good as mine.
I picked this tiara because I couldn't resist the photo of Princess Claude of Orléans on her wedding day in 1964, as she married Prince Amedeo, the Duke of Aosta.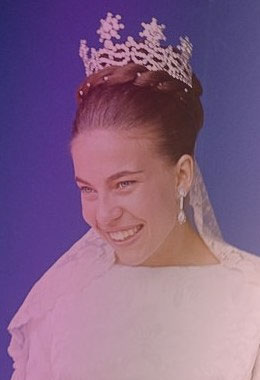 But, if you read these tiara posts regularly, you know true love doesn't usually win out. First, Hélène and Clarence were not to be. Come to find out, Claude and Amedeo eventually separated and divorced. Amedeo remarried, and his current wife, Silvia, has worn the tiara (or a version of it – as I mentioned, it's been through quite a makeover). Click here to check her out.
How Would I Wear It?
This one's tricky. I loooove how it looks on Claude, but it looks a little costumey on Silvia. I think the key is getting it further back on the head and tilted. I think the spikes need to be at an angle that lines up with your nose, not parallel with your face.
So I'll braid my hair, pile it in a bun, pin the tiara on top, and sneak into the Vanity Fair Oscar party. When the winners start feeling all swell with their tiny statuettes that don't even have any diamonds, you walk up to them and say, "I was told there'd be stars here." And when they try to tell you about their award for best who cares, just smile, interrupt them politely, and point to this tiara. "Darling, these are stars."
Elizabeth Taylor would totally have your back.
That's the Aosta knots and stars tiara!
Want to suggest a tiara? Drop its name or a photo link into the comments. I'll do my best to find something interesting in its history.
---
Image credits
Hélène, header image: Image by an unknown photographer, public domain via Wikimedia Commons
Hélène, in tiara: Unknown photographer, public domain via Wikimedia Commons
Claude: Giorgio Lotti (Mondadori Publishers), public domain via Wikimedia Commons
---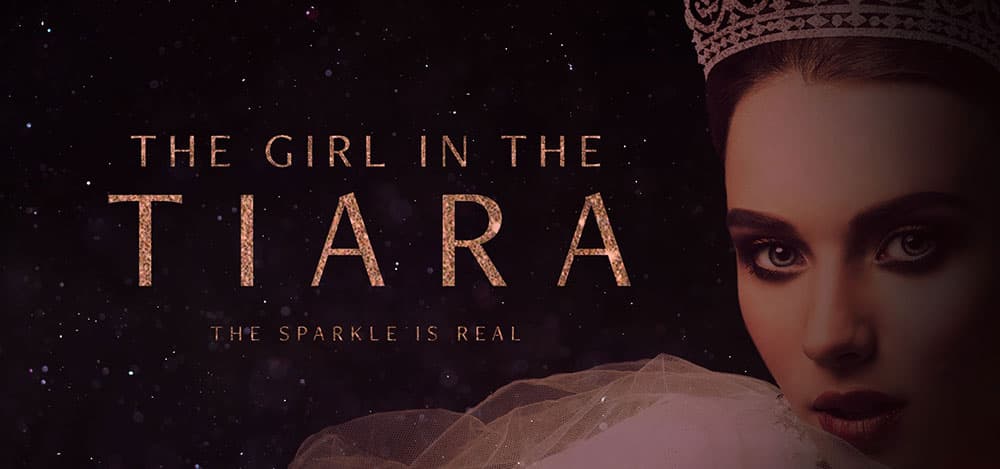 Love Royalty and Tiaras?
You might like my other site, The Girl in the Tiara. I created it to write about amazing royal women and their tiaras. It's like Drunk History meets The Crown.

Tiara Tuesday Archives
Visit the archives to read about more royal shenanigans. And by shenanigans, I mean war, revolution, betrayal, lust, murder, diamonds, and Princess Stéphanie's chafing dish.