Queen Victoria's strawberry leaf tiara looks a bit different today than it did when Prince Albert designed it for her. Back then, the middle row of rectangular stones was actually the bottom of the tiara – and it contained rubies, not diamonds.
And that's not all. Each of the strawberry leaves and diamond points on top also had a ruby. It looked dainty and feminine in its original state, which fits with Prince Albert's design ethos. Take a peek:
Who Changed It Up?
More than twenty years after Albert died, Victoria finally offloaded this tiara. She gave it to her daughter, Princess Beatrice, when she married Prince Henry of Battenberg in 1885 (making Beatrice the present king of Spain's great-grandmother).
Beatrice either had a shit-ton of spare diamonds lying around, or she had a major inadequacy complex. She's the one who added that whole bottom row of scrolls, making the tiara much more imposing. Click here to see her in the new version of this tiara.
When Beatrice died in 1944, the tiara passed to her son, Alexander Mountbatten, the Marquess of Carisbrooke. His wife, Lady Irene Denison, wore it in the 1930s. The tiara bible (Tiaras by Geoffrey Munn) says Irene replaced the rubies with diamonds in 1933, but if you click the link for Princess Beatrice above, she's wearing the tiara in 1908 and I don't see a single damn ruby. As Chris Isaak said, somebody's lyin'.
Where Is This Tiara Now?
The short answer? We don't know. I didn't even change those two sentences from the previous post, which is sad. Does this bum anyone else out, or am I the only one who sits around thinking about this stuff? Unsolved mysteries like this drive me bonkers. I'm also still trippin' on the fact that a daughter of Queen Victoria's was still alive during World War II.
How Would I Wear It?
This tiara has some heft to it. It might have been dainty back in the day, but with the addition of that bottom row, it's gonna set off some metal detectors. Speaking of metal detectors, I think I'd wear this to the airport. I just want the TSA official to ask me to remove it, so I can say, "Oh, this old thing? You know it belonged to Queen Victoria, don't you? You know what else belonged to her? India."
I offer no commentary (here) on colonialism–I wrote about that shit at length in grad school. For my own greedy purposes, however, I acknowledge the utility of owning an empire on which the sun never sets. It means you aren't lying when you hoist that Bombay Sapphire and say, "It's five o'clock somewhere…and I own that somewhere."
That's Queen Victoria's strawberry leaf tiara!
Want to suggest a tiara? Drop its name or a photo link into the comments. I'll do my best to find something interesting in its history.
---
Image Credits
Victoria, header image: Studio of Franz Xaver Winterhalter, National Gallery of Art, public domain via Wikimedia Commons
---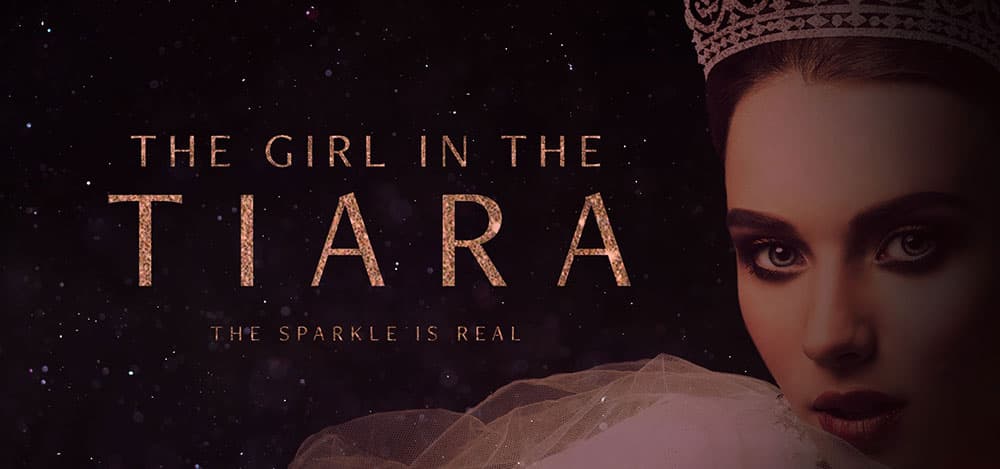 Love Royalty and Tiaras?
You might like my other site, The Girl in the Tiara. I created it to write about amazing royal women and their tiaras. It's like Drunk History meets The Crown.

Tiara Tuesday Archives
Visit the archives to read about more royal shenanigans. And by shenanigans, I mean war, revolution, betrayal, lust, murder, diamonds, and Princess Stéphanie's chafing dish.