The Donnersmarck tiara was made in about 1900 by the French royal jeweler Chaumet, with more than 500 carats of detachable Columbian emeralds.
For awhile, there was speculation about where those emeralds came from. They were drilled and polished in India during the 17th or 18th century, and rumor had it they belonged to Empress Eugenie, although the paper trail wasn't there to prove it.
However, in the Instagram post above from July 28, 2019, Chaumet does say the emeralds were owned by Eugenie, and we can assume they're in a position to know.
Prior to this post, we also weren't sure exactly who made this tiara. It's not signed, apparently. Most high-level jewelers sign their work, which helps heirs document provenance (and offers free publicity for the jeweler along the way). The stones and workmanship are first-rate, according to Sotheby's. Apparently, Chaumet gets to take credit for that.
Anyhoo, when Guido, Count von Henckel and First Prince von Donnersmarck got married for a second time, he ordered this for his new wife. Apparently, this guy was stupid-rich (second wealthiest German subject on the eve of World War I) and devoted to his dead first wife.
Dead First Wife? That Sounds Interesting
The first wife was a famous courtesan called La Paiva. When Guido married her, he gave her two yellow diamonds, one weighing in at 82.48 carats and the other at 102.54 carats.
According to at least one account, she walked around the house wearing two million francs worth of jewelry at any given time. If you're a courtesan, this is the equivalent of buying a winning Powerball ticket on the day you strike oil in your backyard, and then the drilling equipment gets the coordinates wrong and opens up a gold vein instead. Not too bad for a girl from the wrong side of the tracks in Moscow, described as the daughter of "a witch and a broomstick handle."
Not too bad for a girl from the wrong side of the tracks in Moscow, described as the daughter of "a witch and a broomstick handle."
So you have to feel for poor Katharina Slepzoff, the second wife. I wonder if she knew what she was getting into. She did get all the first wife's jewels, plus this lovely little number, so no matter how she felt about taking a courtesan's place, she would have looked splendid doing it. Here they are together: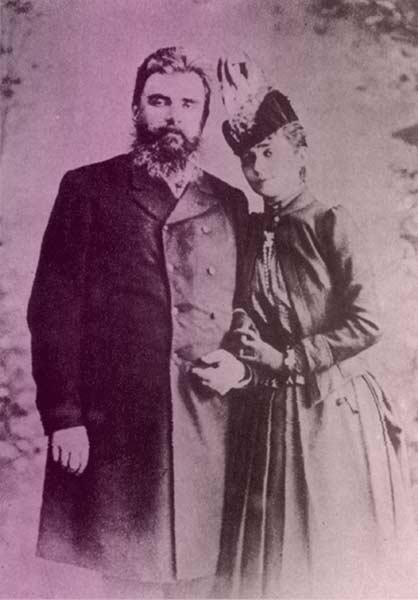 Of course, then there's the whole story about Guido preserving La Paiva's body but keeping it in his attic instead of burying her properly. Poor Katharina did eventually find the body, according to author Joanna Richardson in La Vie Parisienne: 1852-1870. Wouldn't you like to be a fly on that wall…
So Who Does It Belong To?
We don't know – but we do have a clue. At the most recent Chaumet exhibition (summer 2019), this tiara made an appearance on loan from the Qatar Museum. Not your first guess, I know – mine either. Does this mean the museum owns the piece? Maybe. It may also be on temporary or permanent loan from the actual buyer. If you know anything about this, I'd love to hear from you!
This tiara has been up for auction twice, first in 1979 when Katharina's heirs offloaded it. It came up again in May of 2011, when it sold for $12.7 million. It was expected to bring in a cool $10 million, but blew away everything else at Sotheby's "Magnificent and Noble Jewels Sale."
How Would I Wear It?
I'm not terribly fond of the whole emeralds-standing-straight-up thing, but I love the bigger diamonds in the thick band below the emerald swags.
Since the emeralds remind me of linebackers, I'd wear this to a local high-school football game. I mean, damned if those diamonds wouldn't blind people across the field when they caught the klieg lights. It would give the other ladies in the stands the vapors, which is always fun, but if you actually cared about the teams playing, you could probably use the diamonds' twinkling as some sort of code to help the other team win.
In case you can't tell, my feelings about sports are best summed up by Garfunkel & Oates: Sports Go Sports.
That's the Donnersmarck tiara!
Want to suggest a tiara? Drop its name or a photo link into the comments. I'll do my best to find something interesting in its history.
---
Image Credits
Katharina, header image: Image by an unknown photographer, public domain via Wikimedia Commons
Katharina and Guido: Image by an unknown photographer, public domain via Wikimedia Commons
---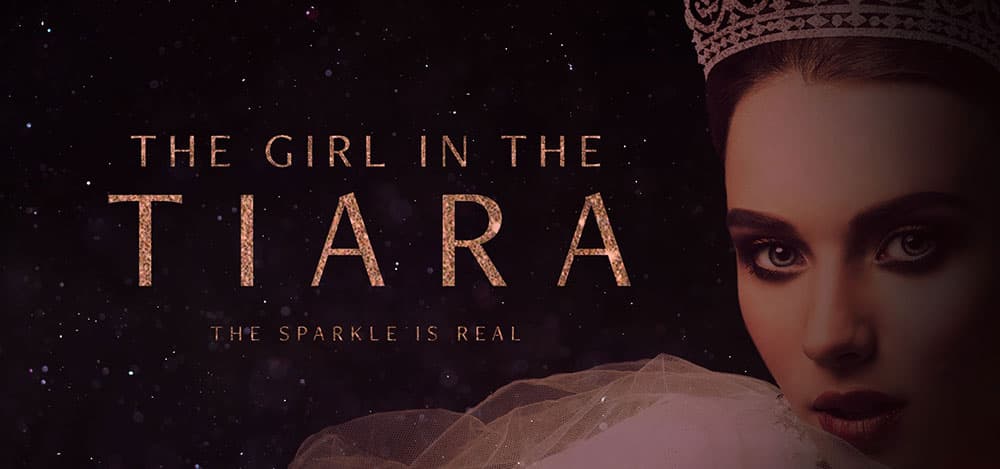 Love Royalty and Tiaras?
You might like my other site, The Girl in the Tiara. I created it to write about amazing royal women and their tiaras. It's like Drunk History meets The Crown.

Tiara Tuesday Archives
Visit the archives to read about more royal shenanigans. And by shenanigans, I mean war, revolution, betrayal, lust, murder, diamonds, and Princess Stéphanie's chafing dish.