Princess Marina's fringe tiara was a gift from the City of London when she married George, Duke of Kent, son of George V and Queen Mary, in 1934. It's made of diamonds set in gold and silver.
The City of London chose wisely. This design is inspired by traditional Russian kokoshniks, and Princess Marina was the daughter of Prince Nicholas of Greece and Grand Duchess Elena Vladimirovna of Russia, making her Tsar Alexander II's great-granddaughter. Close-ups of this tiara are hard to come by, but here it is on Marina's daughter, Alexandra, on her wedding day:
Okay, But Where Did the City of London Get It?
Good question. We don't actually know. Some online sources say the original owner was Grand Duchess Maria Pavlovna (the elder) of Russia, but this is almost certainly a mix-up. Maria Pavlovna was Marina's grandma, so it's highly unlikely they bought her own grandma's tiara back for her. Maria Pavlovna's fringe tiara was handed down to her daughter, Elena, who lent it to Marina for her wedding day. But because of the City of London's gift, Marina didn't need a second fringe tiara. Elena handed hers down to Marina's sister, Elisabeth.
A second theory is that it belonged to Martanda Bhairava Tondaiman, the Raja of Pudukkottai. He married an Australian socialite named Esme "Molly" Fink. Molly sold the tiara after the Raja's death – which is when the City of London picked it up for Marina. There's no concrete proof of this, either, despite pictures of Molly in a fringe tiara. There were lots of fringe tiaras floating around at the time, thanks to the penniless aristocrats fleeing the the Russian Revolution.
Marina wore the tiara to the coronation of brother-in-law George VI in 1937. She also lent it to her daughter, Princess Alexandra, for her wedding in 1963.
Any Gossip Here?
A bit. Marina was clean as a whistle, but there's a bit of scandal surrounding the Duke of Kent. It's rumored he had affairs with men and women, even after his marriage. Among his supposed lovers were Soviet spy Anthony Blunt and the writers Barbara Cartland and Noel Coward.
Supposedly, Kent and Coward were once arrested for prostitution when dressed up like women.
In the 1920s, before he married Marina, George was addicted to cocaine and heroin, thanks to his socialite lover, Alice "Kiki" Preston, also known as "the girl with the silver syringe" (and cousin of Gloria Vanderbilt). He loved driving and dancing, and once anonymously entered a tango competition and won. He had a reputation as a philanderer, and the royal family hoped his marriage to a beautiful Russian/Greek princess would calm him down. Nope.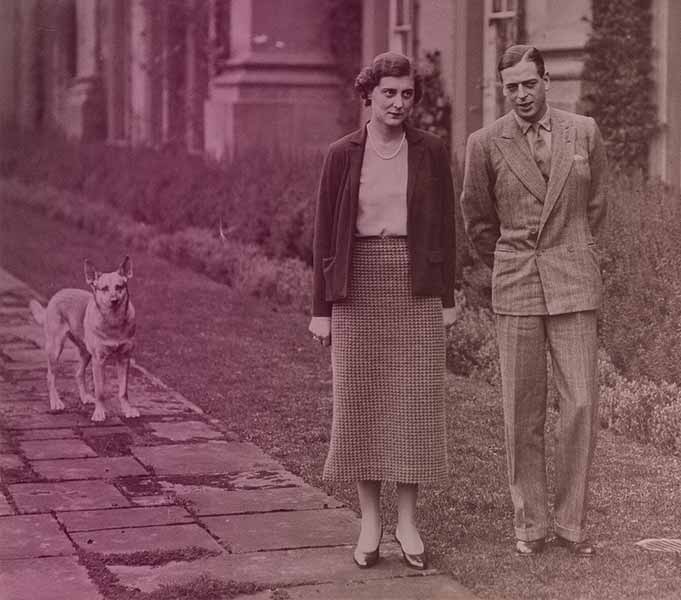 When WWII broke out, he joined the Royal Air Force. George loved aviation – he was actually the first of the British royal family to cross the Atlantic in a plane. Marina joined in, too. Here she is as chief commandant of the Women's Royal Naval Service.
In 1942, George was on board a plane bound for Iceland that crashed into a hillside in Scotland. He was killed – it was the first royal death on active military service in 400 years.
George's was the first royal death on active military service in 400 years.
He was only 39. Marina had just given birth to their third child, Prince Michael. She lived the rest of her life without a hint of scandal, performing royal duties (including state visits to Botswana and the U.S.) until her death in 1968. Interestingly, she loved tennis and was the president of the Wimbledon tennis club for more than 25 years.
Where Is This Tiara Now?
Marina left the tiara to her son, Prince Michael of Kent. Michael's wife, Marie-Christine, wears it frequently. Did you guys know she writes books about royals and royal history? I read Crowned in a Far Country in high school. Here is her Amazon author page, if you're curious – and we won't say a word about the accusations of plagiarism she's faced over the years.
How Would I Wear It?
I confess I have an ulterior motive for picking a fringe tiara this week. On Saturday, I went with the hubby to an autocross event at Thunderhill raceway. I'm not a car person, but I do like to see the hubby racing around the track (well, when he's not skidding perpendicular to the track and two inches from taking out the camera crew's equipment – because that totally happened).
Anyhoo, some of the car owners are a teeensy bit obnoxious in terms of how loud their cars are. I've been to concerts that don't hurt my ears as much as some of these goddamn cars. (Red truck guy and white Corvette guy, I'm talking to you.) Don't even get me started on how much the phrase "loud muffler" bothers me as a writer.
If I had a fringe tiara, I could conveniently slip of off, turn it sideways, and "accidentally" scratch the living hell out of the sides of the offending vehicles. If anyone asked me about it, I'd get all CSI and tell them to look for a suspect with a lot of keys on their keyring.
That's Princess Marina's fringe tiara!
Want to suggest a tiara? Drop it into the comments and I'll try to dig something up about it to share in a future edition of Tiara Tuesday.
Bonus Autocross Photo
Apparently, I spent the entire day calling this car by the wrong name:

Look at that license plate. What do you think it's supposed to say? I called it "Fast Trash" all day long. Apparently it's supposed to be "Fast Rush." Oh, well. I like "Fast Trash" better. I might feel bad if I still had intact eardrums.
---
Image Credits
Marina and George: Image by an unknown photographer (1934), public domain via Wikimedia Commons

---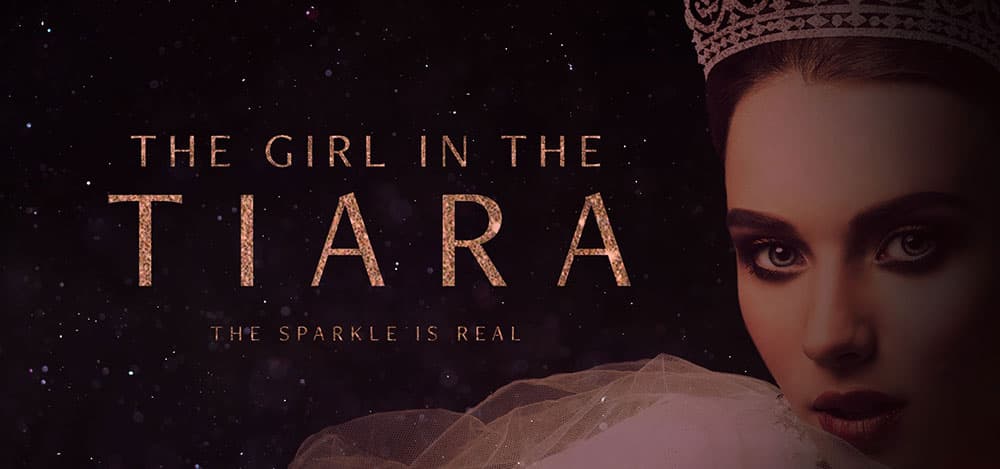 Love Royalty and Tiaras?
You might like my other site, The Girl in the Tiara. I created it to write about amazing royal women and their tiaras. It's like Drunk History meets The Crown.

Tiara Tuesday Archives
Visit the archives to read about more royal shenanigans. And by shenanigans, I mean war, revolution, betrayal, lust, murder, diamonds, and Princess Stéphanie's chafing dish.