The Boucheron ivy tiara was designed by Solange Azagury-Partridge (the firm's creative director at the time) and created in 2003. It's made entirely of emeralds set in black gold.
Even though this tiara is thoroughly modern, it's based on a design pulled from the Boucheron archives (circa 1890). The house's founder, Frédéric Boucheron, loved the wild ivy that grew at the Palais Royale, the site of the firm's first storefront.
Who Owns This Tiara?
The manufacturer does. Boucheron created the tiara but never sold it. They did, however, loan it twice to Queen Rania of Jordan in 2003: once for a Vanity Fair portrait and once for a state visit to Sweden.
She's actually the only royal to have worn the tiara that we know of. I remembered seeing her in it and thinking the tiara belonged to her – nope, no such luck. Here she is during that visit to Sweden:
Where Is This Tiara Now?
We're not sure. There are rumors online that Boucheron has broken it up and it no longer exists as such. It hasn't been seen since 2003, so it's anybody's guess. Maybe they couldn't find a buyer because it's so non-traditional?
A Few Interesting Tidbits about Boucheron
If you have a few minutes, the Boucheron website has a fantastic timeline with a bunch of interesting tidbits:
In 1888, Frédéric Boucheron gave his wife a snake necklace to protect her while he went on a business trip. The tradition stuck and Boucheron still makes snake necklaces today.
In 1894, Nicholas II commissioned a pearl and diamond coronet for Alexandra of Hesse and gave it to her on the day she agreed to marry him.
These guys are also the ones who made the Japanese wave tiara.
In 1912, Madeleine Astor's jewel collection sank with the Titanic – and it included a buttload of Boucheron jewels.
In 1921, they also made a tiara that became one of the Queen Mother's favorites (although I think this one is pretty hideous).
In 1930, the Shah of Iran commissioned Louis Boucheron to evaluate his vault of treasure – and Boucheron never revealed the final valuation.
How Would I Wear It?
This tiara gets a lot of hate for being too costumey. It frequently appears on "ugliest tiara" lists. Maybe this is why Boucheron keeps it hidden? I think that's a mistake. This is just right for a casual, everyday look. You can wear it to work without giving your co-workers the vapors with your diamonds and pearls and platinum and stuff. You can also wear it around the house or to the grocery store and people will think, "Hey, that's pretty cool looking," not, "Hey, I should rob her because that's a shitload of diamonds."
The hubby has always talked about getting a permit from the forestry department to go get firewood up in the Sierras – you basically scavenge it from trees that have already fallen or been cut by the rangers. I promised to go with to help if we ever do this. I would wear this tiara with my plaid flannel shirt, skinny jeans, and sturdy boots because there's just no excuse not to wear a tiara every day in life. You can't go wrong wearing emeralds to a forest, and you can quote me on that.
That's the Boucheron ivy tiara!
Want to suggest a tiara? Drop it into the comments and I'll do my best to find something interesting in its history for a future edition of Tiara Tuesday.
---
Image credit:
Rania: Samantha Appleton, White House photographer, public domain via Wikimedia Commons
---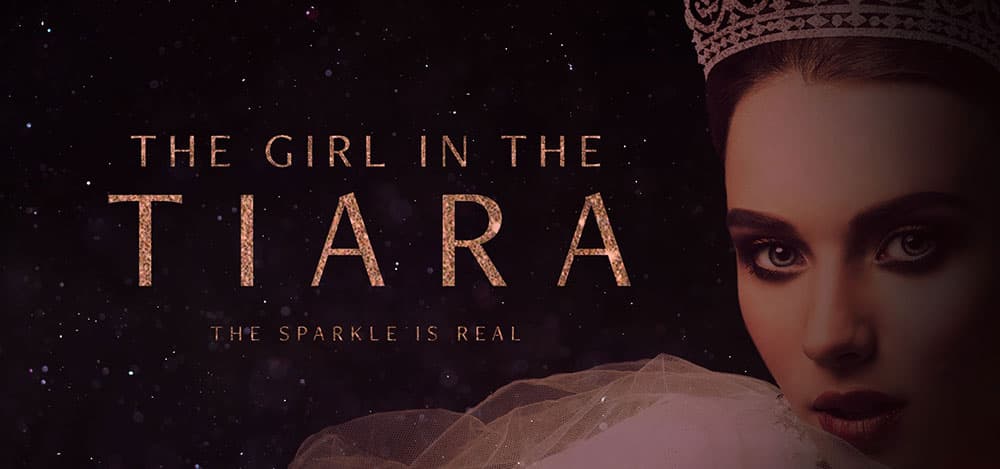 Love Royalty and Tiaras?
You might like my other site, The Girl in the Tiara. I created it to write about amazing royal women and their tiaras. It's like Drunk History meets The Crown.

Tiara Tuesday Archives
Visit the archives to read about more royal shenanigans. And by shenanigans, I mean war, revolution, betrayal, lust, murder, diamonds, and Princess Stéphanie's chafing dish.