The Portland sapphire tiara was created around 1890, probably by Garrard. The 6th Duke of Portland commissioned it for his wife, Winifred Dallas-Yorke. That's her in the image above.
Five of the sapphires came from Ceylon, four from Burma, and the last three are anyone's guess. The pearls are all natural saltwater pearls. The sapphires have different origins because the duke broke up at least three other pieces of jewelry in 1887 in order to create this new tiara.
Unlike most tiaras, it's closed in the back (called "fixed width"). If your head is 54 cm, it'll fit you like a glove. Guess what? My head is 21.25 inches, or…drum roll…54 cm. Yes, I actually busted out the tape measure for this one. It appears Winnie and I have something in common. Here it is on a lucky Christie's employee in 2010. The slideshow also includes the sapphire brooch that may have inspired the design of this tiara:
Who's Worn It?
Not Winifred, as far as we know. There are no paintings, photos, or stories of her ever wearing it in public.
There's only one documented wearer of the tiara: Ivy Gordon-Lennox. She married Winifred's son, William Arthur Henry Cavendish-Bentinck, the 7th Duke of Portland.
Ivy's oldest daughter, Lady Anne Cavendish-Bentinck, inherited the tiara next. Anne died without kids in 2008, after which it passed to her nephew, William Parente. If you Google "William Parente," you're going to see some weird shit. The "Murderpedia" William Parente is definitely not the same guy who inherited this tiara.
The "Murderpedia" William Parente is definitely not the same guy who inherited this tiara.
Never heard of the Cavendish-Bentincks? No one needs to know that. Impress your friends by telling them that, duh, the Queen Mum's mother was Nina Cavendish-Bentinck. Brush up on your knowledge of the Portlands on their Peerage page…and see the cutest photo of Ivy as a little old lady.
Where Is This Tiara Now?
Not in my jewelry drawer, I can tell you that much. In 2010, a portion of the Portland family's jewels, including this tiara, came up for auction. Why? Because inheritance taxes are a bitch, that's why.
William inherited Welbeck Abbey, the family seat. I don't know how inheritance tax works in Britain, but here, you get $5.25 million as a bye, and then you have to pay about 40% of everything over that amount. Safe to say William didn't have the cash to claim the estate, hence the sale. Christie's estimated the tiara would bring in £250 – £300K pounds, but it actually sold for £763,650 to a buyer who was not me. That's a whopping $1.19 million. The winning bidder was anonymous, so we're screwed in terms of finding out who it was.
If you click the Christie's link above, look at the other listings on the right. Those are jewels auctioned off with the tiara. Check out the price tag on that ruby ring. I'll wait until you pick your jaw up off the floor.
How Would I Wear It?
That top row of pearls reminds me of a rope, which makes me think of a boat, so I'd wear this one to go sailing. Or, since I don't think I'd actually like sailing, maybe I'd just watch that big boat race…the one Larry Ellison spends all that money to win. I'd shove my way to the front of the grandstands (or the dock or wherever the hell you stand when you watch a boat race). And if anyone gave me any shit, I'd say, "Look at this tiara. See how well it fits me? It's dead on. You think I'd have a tiara made to fit my head if I weren't someone very busy and important? That's what I thought. Now, shoo. I promised the King of Spain I'd wave as he went by."
That's the Portland sapphire tiara!
Want to suggest a tiara? Drop its name or a photo link into the comments. I'll do my best to find something interesting in its history.
---
Image credits
Winifred: Philip de László, public domain via Wikimedia Commons
---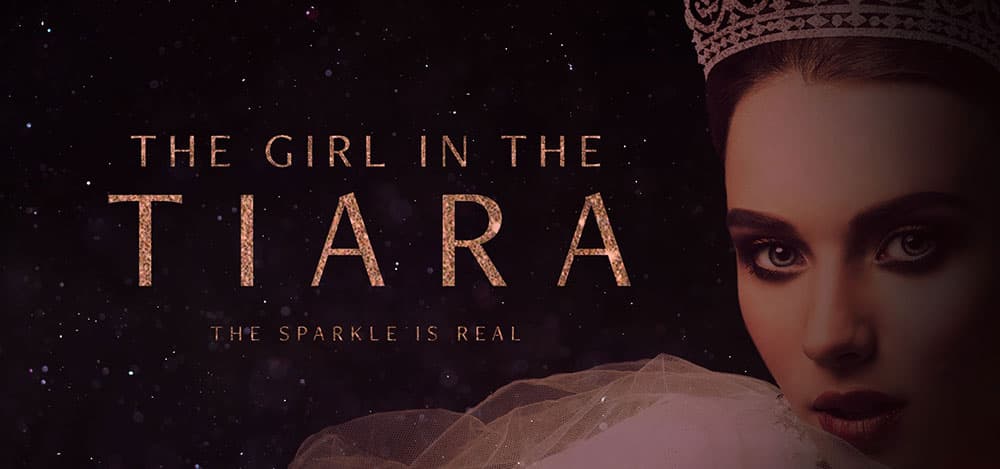 Love Royalty and Tiaras?
You might like my other site, The Girl in the Tiara. I created it to write about amazing royal women and their tiaras. It's like Drunk History meets The Crown.

Tiara Tuesday Archives
Visit the archives to read about more royal shenanigans. And by shenanigans, I mean war, revolution, betrayal, lust, murder, diamonds, and Princess Stéphanie's chafing dish.