The Westphalian tiara came via special request from Monica Kent. I'm so happy I was able to find this sucker for her!
This tiara doesn't have an actual name because it's not famous or well-documented, so I'm just calling it the "Westphalian tiara." It's made up of two rows of diamonds and a single octagonal emerald.
The upper tier is set with rose diamonds, which come to find out, are flat-bottomed stones with a domed top, cut with anywhere from 3 to 24 triangular facets. The three centers of the flowers are round-cut diamonds. The Greek key design in the bottom portion of the tiara is called a "meander" design, which might look familiar if you've ever seen Princess Anne's meander tiara or the Prussian meander tiara. This tiara was made in about 1910, although we don't know by whom.
Who Did It Belong To?
All we know is that it came from a Westphalian noble family. It's said that this tiara was worn at an official dinner given by Kaiser Wilhelm II in Berlin. Wilhelm reigned from 1888 to 1918. That's a lot of dinners.
There's actually a Wikipedia page for "Westphalian nobility," which is both weird and awesome. Some of the families died out long before Wilhelm's reign. The ones who didn't are named Boeselager, Croy, Droste zu Vischering, Freiherr von Blomberg, Freytag-Loringhoven, Plettenberg, Kortzfleisch, and von Loë. If you've got shitloads of spare time, feel free to start digging. I Googled each family name with "tiara" and didn't get anything on this particular tiara.
However, in 1913, the 13th Duke of Croy married an American, Nancy Leishman, daughter of the US Ambassador to Germany (who also happened to be a former president of Carnegie Steel). Wouldn't it be nuts if the tiara was hers?
Who Owns This Tiara Now?
Not me. This puppy went up for auction at Sotheby's on May 17, 2007. Its value was estimated roughly between $188,000 and $270,000. It sold for $255,238. The story about it being worn at a dinner given by Wilhelm II came from the former owner. I really want to know who this is.
How Would I Wear It?
I love the big diamonds in the centers of those flowers, and I love the color of the emerald. It's a little weird how two seemingly different designs are stacked on top of each other, though, isn't it? Like the jeweler was playing Franken-tiara…or maybe they repo'd one tiara from a penniless count who couldn't pay and layered it onto a new one just to see what it would look like. They didn't have Photoshop, after all, but they did have a soldering iron.
Okay, it's time for a true confession. I've never read Frankenstein. Shameful, I know. I've read Dracula a dozen times, and I read the Strange Case of Dr. Jekyll and Mr. Hyde in college, but somehow, Frankenstein fell under the radar. Tarred by the brush of disdain most academics seem to hold for the Romantic poets (and their wives), perhaps? Anyhoo, I'd wear this tiara to correct my grievous failing and read Frankenstein. And just to make things interesting, I'd read it while the hubby watches one of his favorite shows, Airplane Repo. How's that for layering?
That's the Westphalian tiara!
Want to suggest a tiara? Drop its name or a photo link into the comments. I'll do my best to find something interesting in its history.
---
Image credit
Tiara: Sotheby's
---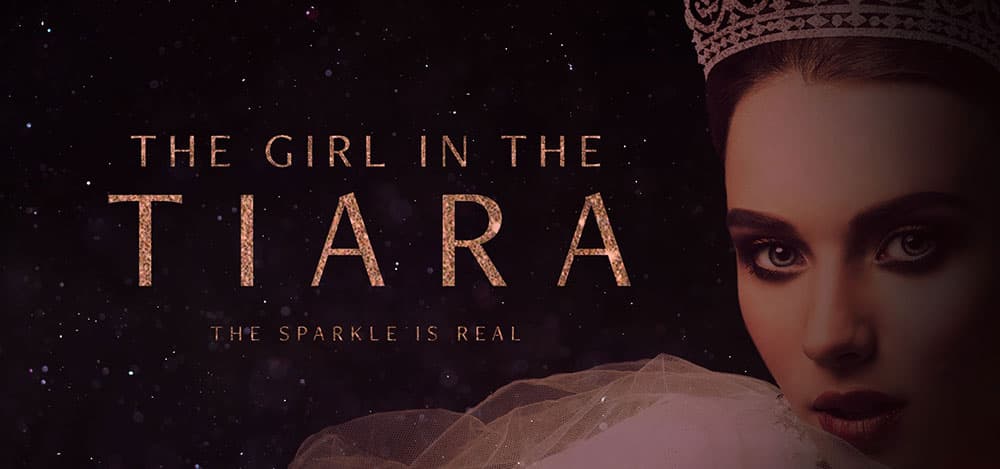 Love Royalty and Tiaras?
You might like my other site, The Girl in the Tiara. I created it to write about amazing royal women and their tiaras. It's like Drunk History meets The Crown.

Tiara Tuesday Archives
Visit the archives to read about more royal shenanigans. And by shenanigans, I mean war, revolution, betrayal, lust, murder, diamonds, and Princess Stéphanie's chafing dish.