In this week's Tiara Tuesday post, I wrote about Princess Helena Victoria and Princess Marie Louise, two granddaughters of Queen Victoria. Turns out that each of them had surprise Romanov connections. I did not see this coming, you guys.
Helena Victoria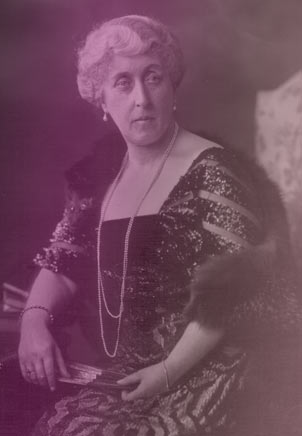 Romanov connection: Helena Victoria, or "Thora" as she was called, was very close with her cousin, Princess Alix of Hesse, the future Empress Alexandra of Russia. Click here to see a photo of them together. As was the case with all royal women, their families were very keen to see them marry well. An early match floated Thora's way? None other than the future George V.
It didn't work out, mostly because George's mother, Queen Alexandra, had a long-standing feud with Thora's father over disputed territory in her home country of Denmark. Alexandra referred to Thora as the "Snipe," and didn't think she was pretty enough to become queen.
Queen Alexandra referred to Thora as the "Snipe," and didn't think she was pretty enough to become queen.
Alexandra didn't hold back, either. She wrote to George, "So the Christians have been following you about with their lovely Snipe! Well, it would be a pleasure to welcome that 'beauty' as your bride." Alexandra poisoned the waters, so to speak, and any possibility of a Thora/George match died a quick and embarrassing death. This hurts, because I've always liked Queen Alexandra and this seems uncharacteristically mean.
So who else could Thora marry?
Well, a lady-in-waiting of Queen Victoria's named Marie Mallet said it would have been a "godsend" if the future Nicholas II of Russia had married Thora instead of Alix of Hesse, Thora's childhood friend. In fact, her exact words were, "Thora is very sensible and level-headed and ought to have a chance. It would have been for instance a godsend to Russia if the Tsar had married her…"
But we Romanov fans know that Nicholas wouldn't have anyone but Alix of Hesse – despite the fact that Queen Victoria really really wanted Alix to marry Alexandra's other son, Albert Victor (George's older brother and, at one time, a Jack the Ripper suspect). Had Alix done what the old Queen wanted, and had Thora married George, they would have been sisters-in-law.
Mind. Blown.
Marie Louise
Romanov connection: By the fall of 1918, Marie Louise's disastrous marriage with Prince Aribert of Anhalt was long over. She was staying with her cousins, the Mountbattens (Princess Victoria, another of Queen Victoria's grandchildren, and her husband, Prince Louis of Battenberg). This Victoria was none other than the sister of Alix and Elizabeth of Hesse, both of whom had married into the Russian royal family.
At this point, no one was exactly sure what had happened to the Romanovs. No one knew if Nicholas was the only one killed, or Nicholas and Alexei, or the whole family. That fall, the British ambassador in Russia wrote to George V with the news that the whole family had been murdered. Marie Louise volunteered to the be the one to tell Victoria that her sister and her family were all gone.
Marie Louise volunteered to the be the one to tell Victoria that her sister and her family were all gone.
Now that's a brave woman.
Victoria didn't take the news too well. She had to work out her grief through gardening. Marie Louise later wrote, "I soon realized that the only thing that could in some measure lessen her agony and sorrow was to employ every moment of the day with definite hard work." So the two of them worked in the garden every day for three weeks.
Victoria wasn't the only family member who had trouble with the news. Her son, Prince Louis, had been in love with the tsar's third daughter, Marie. Until the day he was assassinated in 1979, he kept her picture by his bedside. (I'd seen this part of the story before – but I had no idea Marie Louise was the bearer of the bad news.)
Final Thoughts
I shouldn't be surprised by now when any of Queen Victoria's descendants have interconnecting stories. It's just that, in more than 20 years of reading about these families, I'd never heard either of these tidbits before. If you haven't read Marie Louise's story in this week's Tiara Tuesday post, I recommend it. She is one resilient woman.
Also, if you're interested in Romanov history, I offer a slightly crazy take on it in my book, The Romanov Legacy.
---
Image credits
Coronation of Nicholas II and Alexandra Feodorovna: Laurits Tuxen, public domain via Wikimedia Commons
Helena Victoria: James Lafayette, public domain via Wikimedia Commons
Marie Louise: George Grantham Bain Collection (Library of Congress), public domain via Wikimedia Commons
---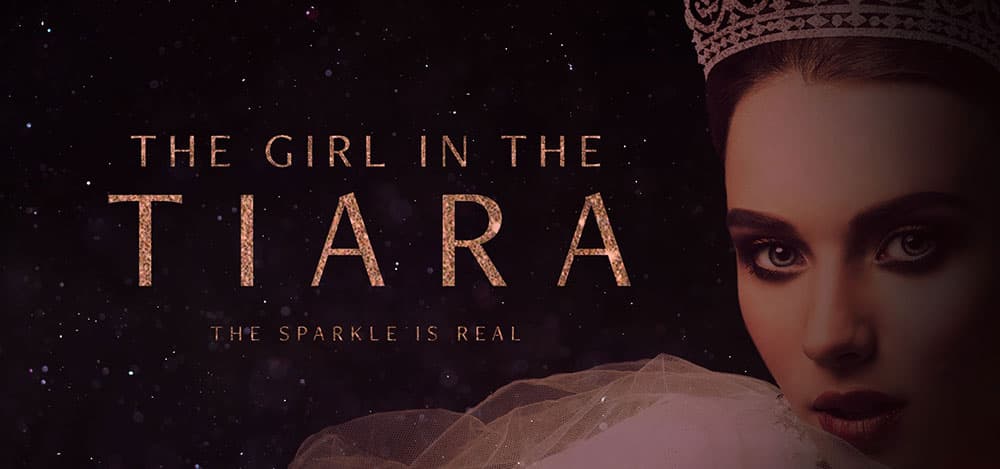 Love Royalty and Tiaras?
You might like my other site, The Girl in the Tiara. I created it to write about amazing royal women and their tiaras. It's like Drunk History meets The Crown.

Tiara Tuesday Archives
Visit the archives to read about more royal shenanigans. And by shenanigans, I mean war, revolution, betrayal, lust, murder, diamonds, and Princess Stéphanie's chafing dish.