Maria del Rosario Cayetana Alfonsa Victoria Eugenia Francisca Fitz-James Stuart y Silva, the Duchess of Alba, died this past Thursday at the age of 88.
She had 57 noble titles, holding the Guinness World Record for most noble titles recognized by an existing government. It's said that she could cross all of Spain without ever sleeping under a roof that wasn't her own.
She was also the only person in the whole world who didn't have to bow before the Pope, and left behind a personal fortune worth about $2.2 billion. She was a colorful character, to say the least. Aside from the wacky plastic surgery (Google it), I found a bikini picture of her…in her late 80s. In her honor, let's take a look at her pearl and diamond tiara.
The tiara originally belonged to Empress Eugenie of France (scroll down for a couple of pictures). Eugenie was born in Spain, and her sister, Maria Francisca, married the Duke of Alba, a descendant of James II of England via his mistress, Arabella Churchill. Cayetana was the great-granddaughter of Jacobo and Maria Francisca, Eugenie's sister. She grew up in England and shared toys with the present queen and Princess Margaret. Not too shabby.
When Did She Wear the Tiara?
She wore this tiara when she married Pedro Luis Martinez de Irujo y Artacoz in 1947 (he was the first of her three husbands). Their wedding cost the equivalent of $2 million, one of the most expensive private weddings in history. Gossip at the time was that her wedding totally pwned Princess Elizabeth of England's wedding to Prince Phillip a month later.
Cayetana loaned the tiara to her own daughter, Eugenia, to wear at her wedding in 1998. Eugenia married a bull fighter, and although they rode in a carriage to the Seville Cathedral, they had to use mules instead of horses because only members of the royal family get to ride in a horse-drawn carriage. They broke up, so maybe mules at the wedding is a jinx. Just file that away in case you're ever planning your own wedding and think, "Man, it sure would be cool to have some mules."
Just file that away in case you're ever planning your own wedding and think, "Man, it sure would be cool to have some mules."
Where Is This Tiara Now?
Still in the family. It might stay there, too, since she gave her six kids their inheritance early. Presumably, they've already paid most of the necessary taxes, which is why most tiaras end up on the auction block. Here's a fun fact: she gave her kids their inheritance early so she could marry a guy 24 years younger, over the objections of her family and the king of Spain. At the age of 85, she married the younger man…and danced a flamenco at the wedding.
How Would I Wear It?
I love the laurel wreaths and the symmetry of it all. The detail is precise but it also packs a punch–this thing has height. It makes you stand taller, literally and figuratively. So when in life do you need to be taller and more precise? The obvious answers all involve sports, but I'm more of an indoor girl. Plus, I really want to do justice to the Duchess of Alba's I-will-do-whatever-I-want-because-I-can attitude, only without the billions to back it up. So I'd wear this tiara to take dance lessons.
Hear me out. I'm not coordinated. Like, at all. But I can dance in my mind. I can see myself swirling and twirling and flamenco-stomping and it looks fantastic. My arms and legs twirl instead of flail, sweep instead of flop. Then I try and do it, and it all falls apart and I have to think really hard just to remember which foot is left and which is right. This tiara might help me stand tall, have a bit more confidence, and inject more flair into the dance than a TGI Friday's waiter.
That's

the Duchess of Alba's tiara!

Want to suggest a tiara? Drop its name or a photo link into the comments. I'll do my best to find something interesting in its history.
---
Image Credits
Cayetana: Fredrico Patellani, public domain via Wikimedia Commons
---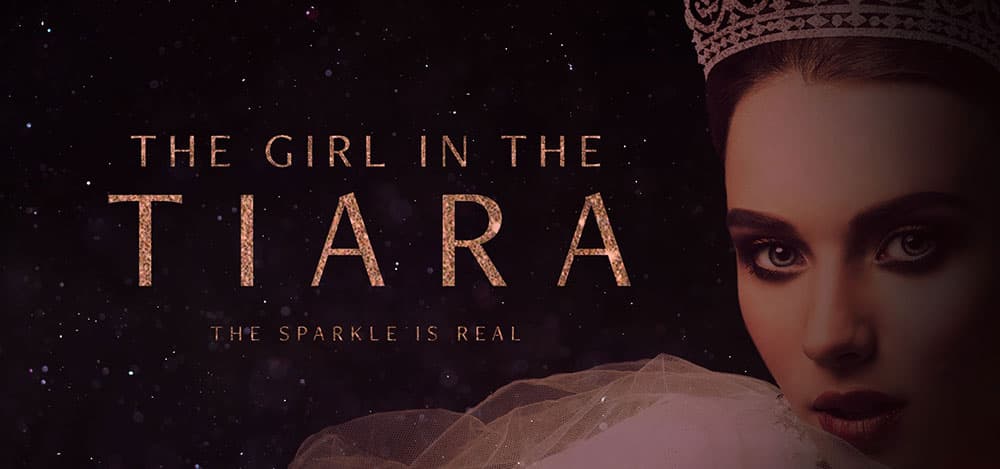 Love Royalty and Tiaras?
You might like my other site, The Girl in the Tiara. I created it to write about amazing royal women and their tiaras. It's like Drunk History meets The Crown.

Tiara Tuesday Archives
Visit the archives to read about more royal shenanigans. And by shenanigans, I mean war, revolution, betrayal, lust, murder, diamonds, and Princess Stéphanie's chafing dish.