This tiara belonged to the first Queen of Italy—except it didn't belong to her until after she was already Queen Mother.
In 1904, she commissioned this tiara from the jeweler Musy, based in her hometown of Turin. The occasion? The birth of her grandson, the new Crown Prince of Italy. Because, you know, why should that little shit get a present just for getting born? Screw that. Margherita did a lot of the heavy lifting in terms of leaving him a throne to inherit in the first place.
This tiara is surprisingly versatile. You can swap out the pearl buttons for diamonds or conch shell ornaments, as well as remove some or all of the arches. Once you really start mixing and matching, you can make about a dozen different configurations. That's just smart craftsmanship. Here it is, on its proud owner: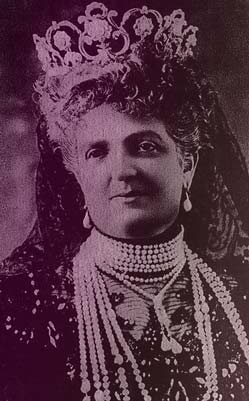 Doing PR Like a Boss
The Savoy family pissed a lot of people off in their bid for the Italian throne, including their Bourbon cousins. They may have been crowned in 1861, but no one wanted to deal with them afterward. This made things like getting married a huge pain in the ass. Luckily, since royal families aren't really bothered by that whole inbreeding thing, Prince Umberto married his first cousin, Margherita of Savoy (below). Look at that dress! Holy crap, I want it.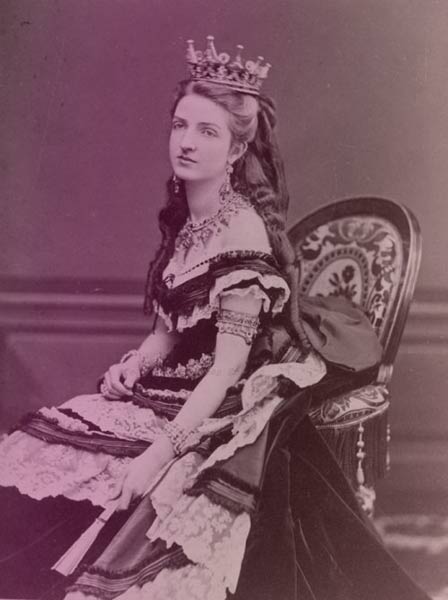 When it came to choosing a wife, Umberto lucked out. Much like Kate Middleton, Margherita energized public opinion.
Umberto lucked out. Much like Kate Middleton, Margherita energized public opinion.
She behaved the way a queen was supposed to behave, looked the way a queen was supposed to look, and generally gave the monarchy some much-needed validity. She knew the value of a woman's appearance in terms of PR, which is why she usually appeared in rows upon rows of pearls—sometimes 15 rows at a time. I think the most I've ever worn at once is 8, so she kicks the crap out of me.
And you know what?
It worked.
The Italian public fell in love with her. So much so that they named a pizza after her. Well, maybe. A BBC food writer named Zachary Nowak was pretty sure that's a fable. It makes a fantastic story, though, so thanks for ruining a great moment, Mr. Overly Ambitious Pizza Researcher. (2019 update: The original story isn't available on the BBC website anymore, otherwise I'd link you to it.)
Unfortunately, they loved Margherita a hell of a lot more than they loved her husband, Umberto I. They kind of thought he was a dick (colonial expansion, crackdown on civil liberties, cannons used on rioters, you know, that sort of thing). An assassin shot him to death in Monza on July 29, 1900.
Where Is This Tiara Today?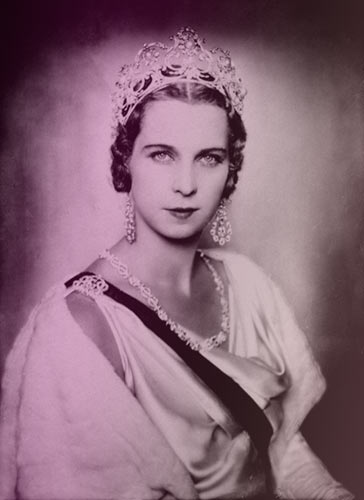 When Margherita died in 1926, the Musy tiara passed to her grandson, Umberto (the one whose christening she bought it for). He gave it to his bride, Princess Marie-José of Belgium (above). When Umberto and Marie-José went into exile after World War II, they took the tiara with them. It was considered personal property since Margherita had commissioned it herself. I love this photo of Marie-José. She's so beautiful, and her face is exotic enough to match the grandeur of the tiara.
Their son, Vittorio Emanuele, Prince of Naples, currently owns this tiara. His wife, Princess Marina, wore it in 2004.
How Would I Wear It?
I can't help it. That link with the story about the pizza really threw me. You did click that link, didn't you? Now all I can think about is (a) eating pizza, and (b) wearing this tiara while eating pizza. I love the idea of Margherita being tired of stuffy French cuisine and asking for some good old-fashioned Italian cooking. Even the queen needs some comfort food.
In honor of Margherita, I'd wear this tiara to drink Italian wine and eat pizza on the couch on a Friday night, with the hubby, in my flannel PJ, with a roaring fire in the wood-burning stove. All we ever do is watch DVDs of TV shows we've already seen, but the fun is in doing it together and enjoying not being out on a crowded dance floor or in some chi-chi restaurant where I feel guilty putting my elbows on the table. I always put my elbows on the table. Suck it, etiquette sticklers. I do what I want. And since I'm doing outside of the public eye, I think Margherita would approve.
That's

Queen Margherita's Musy tiara!

Want to suggest a tiara? Drop its name or a photo link into the comments. I'll do my best to find something interesting in its history.
---
Image credits
Margherita, header image: Image by an unknown photographer, public domain via Wikimedia Commons
Margherita in tiara: From Current History of the War v.II (April 1915 – September 1915), uploaded by Känsterle at Dutch Wikipedia, via Wikimedia Commons
Margherita, young: Image by an unknown photographer, public domain via Wikimedia Commons
Marie-José: Ghitta Carell, public domain via Wikimedia Commons
---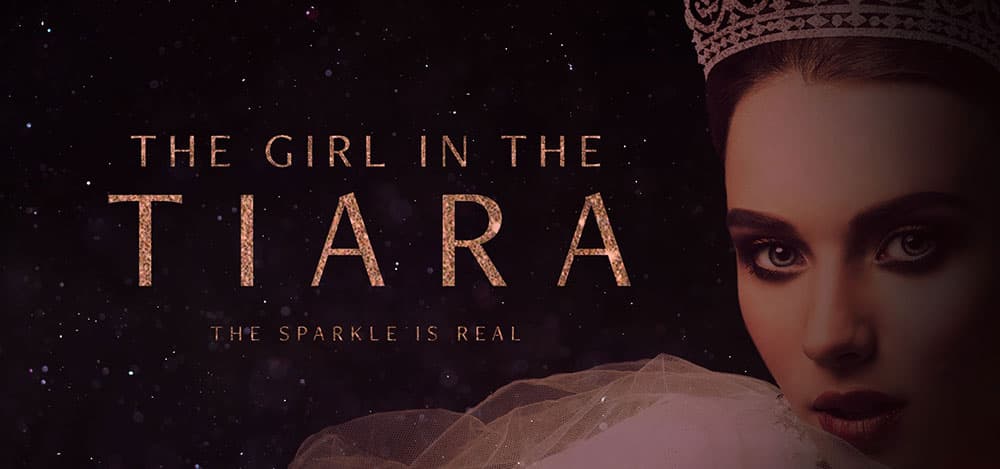 Love Royalty and Tiaras?
You might like my other site, The Girl in the Tiara. I created it to write about amazing royal women and their tiaras. It's like Drunk History meets The Crown.

Tiara Tuesday Archives
Visit the archives to read about more royal shenanigans. And by shenanigans, I mean war, revolution, betrayal, lust, murder, diamonds, and Princess Stéphanie's chafing dish.