The Devonshire diamond tiara was made by jeweler A.E. Skinner for Louise, the Duchess of Devonshire, in 1893. She'd been in love with the Duke for 30 years – too bad she only met him after marrying the Duke of Manchester. But we'll get back to her in a sec.
This tiara features palmette and lotus motifs and uses about 1,900 diamonds set in silver and gold. The base was an add-on that happened about three years later. This sucker must weigh a ton, because another Duchess of Devonshire once heard Queen Mary bitching about the weight of her own tiara and said, "The Queen doesn't know what a heavy tiara is." BAM. So smackdown. Very burn. And that's how the Devonshires roll.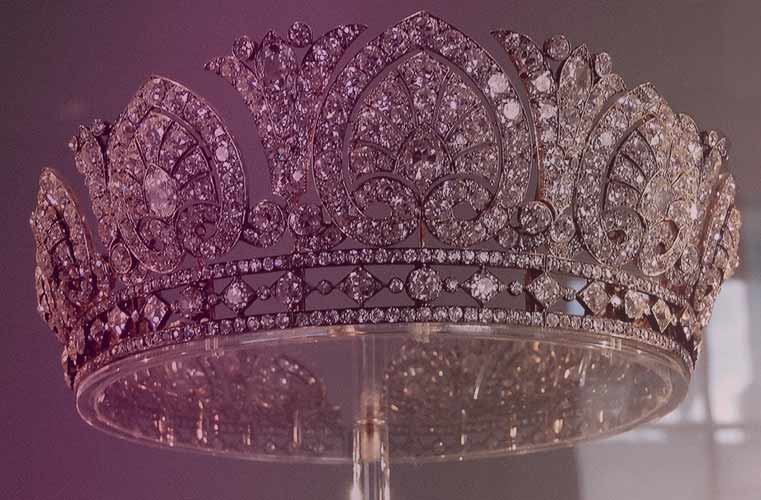 Louise and Devonshire had a quiet, 30-year-long affair until her husband, the Duke of Manchester, died. She gave her widowhood a respectable two years, then she got her wish and became the Duchess of Devonshire (hence her nickname of the "double duchess"). Here she is in 1884, eight years before she married her second husband.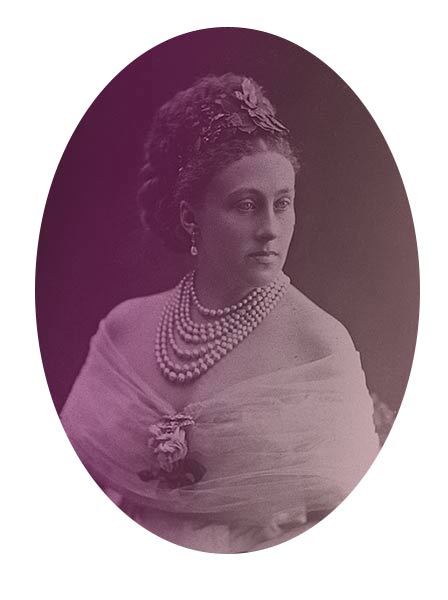 Louise was pretty much a bad-ass. While entertaining, she stacked playing cards and chips on tables next to lecterns that held open Bibles, just to see what people would do. Interesting side note: The Duke of Devonshire's only prior romantic entanglement was with a courtesan nicknamed "Skittles." I don't even want to know.
The Duke of Devonshire's only prior romantic entanglement was with a courtesan nicknamed "Skittles." I don't even want to know.
Who Owns This Tiara Today?
The Devonshires. They occasionally put the tiara on display in Chatsworth House, the tiny little bungalow they call home. After Louise died, the tiara passed to the next duchess, Evelyn (wife of the 9th duke). Evelyn wore the tiara to King George V's coronation in 1911. When Evelyn died, her daughter-in-law, Mary, wore the tiara as the 10th duchess.
Mary's daughter-in-law, Deborah Mitford, wore the tiara as the 11th duchess. Deborah wore the tiara while out partying, trusting London's villains not to mug her and run away with the tiara. Well, not so much trusted as pretty much didn't know they existed. She wrote in her memoirs, "At the end of the evening I went out to look for a taxi. It never occurred to me that it might not be a good idea to stand alone in the street long after midnight with a load of diamonds round my neck and nineteen hundred more glittering above my head."
Also, check out this photo of Deborah feeding chickens in a ball gown, something she liked do to. I would also like to feed chickens in a ball gown. This might have to go on the bucket list.
A Few Interesting Facts about the Devonshires
You might remember the book Georgiana, Duchess of Devonshire – Georgiana married the fifth duke. The movie based on that book, The Duchess, was filmed partly at Chatsworth House.
The man who would have been the 11th duke, William Cavendish, married Kathleen Kennedy, JFK's sister. He died in World War II and the couple had no children. William's younger brother inherited the title. Kathleen Kennedy is buried on the Devonshire estate.
Deborah, the 11th duchess, passed away in 2014. At her funeral, she requested a jazz band play "Ain't Misbehavin," "New York, New York," and "Jailhouse Rock." She was a big Elvis fan.
Deborah's granddaughter is British model Stella Tennant.
How Would I Wear It?
I don't think I like this one. I don't like the way the layers of the base are so far apart, I don't like the palmette shapes, and I don't like the big lotus elements. There, I said it. But I like diamonds, and I like you guys, and I think I would have liked Deborah Mitford, so let's give it a whirl.
I'd wear this one to do my taxes since I really don't like those, either. And if I end up having to pay (oh please oh please oh please don't let me have to pay), maybe I'll pry out some of the stones from the back and put them in the envelope instead of a check. Itemize that, bitch.
That's the Devonshire diamond tiara!
Want to suggest a tiara? Drop it into the comments and I'll do my best to find something interesting in its history for a future edition of Tiara Tuesday.
---
Image credits
Tiara: Image by Gauis Caecilius, CC BY-NC-ND 2.0 via Flickr
Louise: Royal Collection, CC BY-SA 4.0 via Wikimedia Commons
---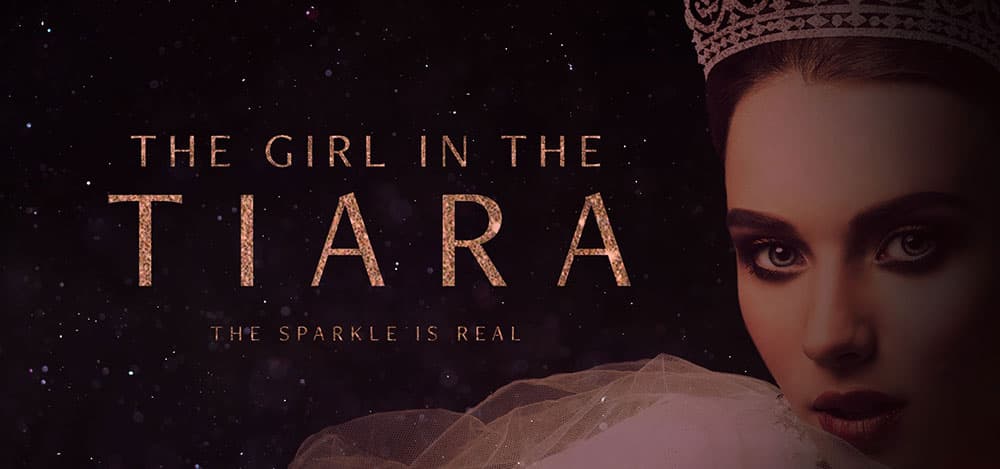 Love Royalty and Tiaras?
You might like my other site, The Girl in the Tiara. I created it to write about amazing royal women and their tiaras. It's like Drunk History meets The Crown.

Tiara Tuesday Archives
Visit the archives to read about more royal shenanigans. And by shenanigans, I mean war, revolution, betrayal, lust, murder, diamonds, and Princess Stéphanie's chafing dish.